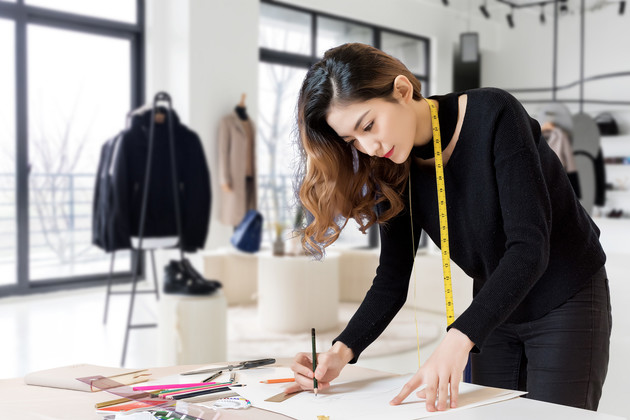 Photo/Shetuwang
Mar. 8 (NBD) -- After entering her live-streaming room, anchor Bailudanfeng interacted with her fans as usual. In the past 12 months, she garnered more than 350,000 followers by sharing cooking skills as well as tips on selection of food materials and articles for daily use. 
She is just one of the female entrepreneurs amid the fast growth of digital economy. 
On the eve of this year's International Women's Day, Alibaba Group released a big data report on women's entrepreneurship and social responsibility, which says women account for 49.25 percent of entrepreneurs on the tech behemoth's platforms, with the number of female entrepreneurs aged above 55 approaching 1.4 million. 
Bailudanfeng, aged over 50, is a retired worker, and is now living in east China's Hangzhou together with her husband and two daughters. Despite long working hours every day, she enjoys livestreaming very much.
Never should age, gender and other prejudices become obstacles of entrepreneurship, several women entrepreneurs said to The Beijing News. "Whenever women decide to start a business, it is the golden age for entrepreneurship," an online shop owner remarked. 
According to government data, more than a quarter of all entrepreneurs in China are women, and in 2017, Chinese businesswomen made up 56 of the world's 88 self-made female billionaires, making China one of the best places in the world to be a female entrepreneur, international accounting firm PwC's Women in Work Index 2019 report shows.
One of the key drivers behind China's female entrepreneurship success has been the growth of the digital economy and a thriving tech scene, comprising of sectors such as e-commerce, artificial intelligence and robotics, according to the report. 
"The prevailing of the Internet lowers the threshold for women's entrepreneurship. Women have delicate feelings and keen insights into consumption trends, and this gives them an edge in starting a business," Pan Helin, doctor of applied economics at Research Institute for Fiscal Science under the Ministry of Finance, said to Economic Information Daily. 
Dang Fei, a big fan of car refitting, entered the male-dominated sector in 2006. Now the co-founder of a car refitting shop, Dang told The Beijing News that people didn't believe in her at the very beginning due to distrust in women's capabilities in car-related things, but customers who contacted her for refitting via the Internet don't care much about gender, but skills. 
In addition to playing a great part in economy, women are active in online public philanthropic activities. In 2018, female shop owners on Alibaba's platforms donated a total of 73.57 million yuan (10.9 million U.S. dollars) through the conglomerate's public welfare program, shows the tech company's big data report.
However, there remain obstacles that prevent women from taking full advantage of economic development. For instance, women still tend to be paid substantially less than their male counterparts in the workplace.
Ryan Burke, multinational professional services firm Ernst & Young's Global Growth Markets Leader, said, "Support for women-led businesses and women entrepreneurs still represents a major challenge, but when empowered with the right tools, resources and network they can become critical drivers of economic growth, job creation and innovation."
Email: lansuying@nbd.com.cn
Editor: Lan Suying