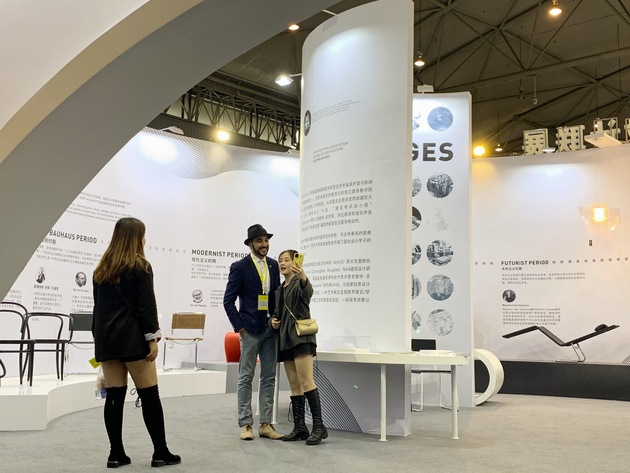 Photo/Yu Peiying (NBD) 
Nov. 8 (NBD) – "A good design is about bringing safety and trust to the people as we have faced new challenges in emerging technologies," Alexandra Klatt, co-founder, concept manager and program manager of the Berlin Design Week, remarked in an interview with National Business Daily (NBD) at the Sixth Chengdu Creativity & Design Week which kicked off on Friday.
The event will be held through November 11, displaying design works from more than 30 countries including Germany, the United Kingdom, the United States, Italy, Finland and the Netherlands.
"Design works should take into account what we will keep and what really needs to be changed because not everything new is good," noted Klatt.
A designer is an observer
As a veteran in the design industry who has organized a number of events, exhibitions and showrooms, Klatt noted that design is closely intertwined with all things. 
"To me, design is much more than styling a surface for prompting desires. It tells pulsating stories - touching, connecting and moving. Design is like communication and it ought to get under one's skin," she once commented.
Klatt has also served as a judge of a lot of design awards in Europe. When asked about the evaluation criteria for design works, she revealed that the standards would vary since there are different categories such as service design, product design, business design and technical design. 
"As for product design, we have to take utility as the first priority to see if the product serves people well or if it is easy to understand," she explained.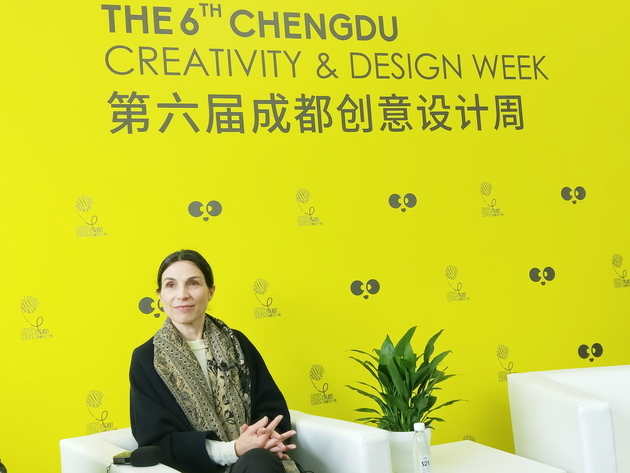 Alexandra Klatt [Photo/Wen Qiao(NBD)]
In the eyes of Klatt, a good designer should also be a good observer. "He/she needs to be sensitive enough to smell the challenges of today and see what he can deliver to help, and thus better serve the society and meet the needs of humans," she remarked, "In the sense, design is much about creating tools of living." 
Booming creativity inseparable from 'do it yourself' culture
Berlin, the hometown of Klatt, has been globally recognized as a true center for the creative industries for both amateur and established creators in Europe. 
According to Klatt, the close relationship between sci-tech experts and creators contributes largely to Berlin's greatness in the creative economy especially in the design sector. 
"There're a lot of research labs and science labs, where infinite possibilities exist," said Klatt. Connecting them with creators undoubtedly unleashes huge potentials, she added.  
At the same time, the introduction of talented young people adds more vigorousness to the city's creative domain. "Berlin is a very young city welcoming young minds and giving them space to explore 'do it yourself' cultures," she told NBD.
Today, as one of Berlin's most distinguished features, creativity has become the city's perspective for the future and a major source of considerable economic benefits.
According to a report released by the UNESCO Creative Cities Network in 2016, nearly 10 percent of the total employees in Berlin were involved in the creative industry. Statistics showcased that the annual production value of the creative industry in the city grew from 16.8 billion euros (18.5 billion U.S. dollars) in 2000 to 28.2 billion euros in 2012.
Looking to the future, Klatt pointed out that a future-oriented mindset would be vital for the development of the creative segment. Moreover, while striving for the new, keeping up the traditions would be also essential.
Email: lansuying@nbd.com.cn 
Editor: Lan Suying