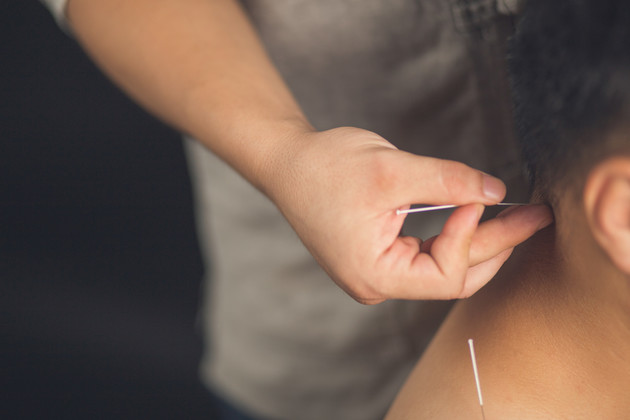 Photo/Shetuwang
Every Friday after work, Ayden Yerzhan visits a small clinic near his home where practitioners of traditional Chinese medicine offer a range of treatments, including one of his favorites, a therapeutic massage called tui na.
"The weekly tui na rejuvenates me from fatigue. In addition to my Friday visits, I always come to this clinic if I feel unwell, because the acupuncture treatment here relieves pain," said the 27-year-old from Almaty, Kazakhstan's largest city.
Ayden is able to receive the treatment thanks to the emergence of TCM clinics in Kazakhstan. TCM has an obvious effect on postoperative rehabilitation for some patients, and people in Kazakhstan also use it as a complementary approach to health.
Many people in the country are interested in learning about TCM, and one of the best places for them to study is Urumqi, capital of the Xinjiang Uygur autonomous region, which is not only close but has high-quality teaching resources.
Minar Nagymetzhan, also from Almaty, is studying TCM at Xinjiang Medical University. The 20-year-old freshman can easily communicate with the locals because she spent two years studying Chinese.
"My father owns a clinic, and under his influence, I decided to study medicine after I graduated from high school. In Kazakhstan, a lot of people study Western medicine, so I thought it may not be competitive for me to study that. So from an early stage, I planned to come to China to study TCM," she said.
She found it easy to adapt to life in Xinjiang because the food is similar to her native cuisine and there are many Kazakh classmates who can help with her on-campus life.
Her only real difficulty is learning ancient Chinese language and culture.
"As a TCM student, it is essential to learn ancient Chinese, but the learning process is tough. Sometimes, I have to memorize texts without knowing what they mean," Minar said.
"However, this is a process that every TCM student has to go through. As a foreigner, I need to work harder."
She has many classes every week, including diagnostics and Chinese pharmacology. She also has to study TCM specialties, such as acupuncture and herbal medicine, and learn the theory and methods involved in these practices.
"I am busy but happy, because I can learn a lot about Chinese culture through TCM," Minar said. "I have never been to any Chinese city except Urumqi, so I hope that after I graduate here, I can go to Beijing or Shanghai to continue my study of TCM by pursuing a master's degree."
More than 12 non-Chinese students are studying TCM at Xinjiang Medical University.
They are mostly drawn to the future of the practice. Minar believes that the TCM she is learning in Xinjiang can be combined with Western medicine to provide better services for the patients at her father's clinic. 
"Just as a combination of acupuncture and herbs is more effective for patients with serious conditions, a combination of Eastern and Western medicine increases the opportunities for more-comprehensive healthcare. I hope more people in Kazakhstan will experience TCM in the future," she said.
Email: lansuying@nbd.com.cn
Editor: Lan Suying