Apr. 24 (NBD) -- The highly-anticipated Avengers: Endgame produced by Marvel Studios premiered in mainland China on 12 a.m. of Wednesday, two days earlier than its rollout in North America. 
Over 3 million hardcore fans flocked to theaters for the premiere screening, creating a scene that was just as bustling as shopping malls during the Spring Festival. "We knew the film would be a smash hit, but this was way beyond our expectations," a fan told NBD.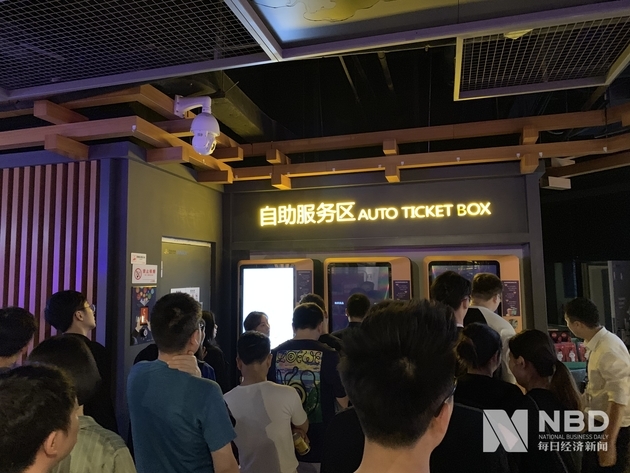 Photo/Zhao Yun (NBD)
According to Dengta Data, the massive superhero blockbuster has taken in a record of 737 million yuan (109.7 million U.S. dollars) from the premiere and advance ticket sales in China as of 10 p.m. of Tuesday, to which the opening night contributed 232 million yuan. 
Great Wall Securities Co previously estimated Avengers: Endgame would generate 2.5-4.8 billion yuan in box office revenue. 
Topics - #Avengers: Endgame# and #Avengers: Endgame premiere# - took China's Twitter-like microblogging platform Weibo by storm, having garnered more than 3 billion views and 2.5 million comments as of this morning. 
On Douban, a film and TV review platform, the superhero film received 9.3 points on a scale of 0-10, the highest of the Avengers series.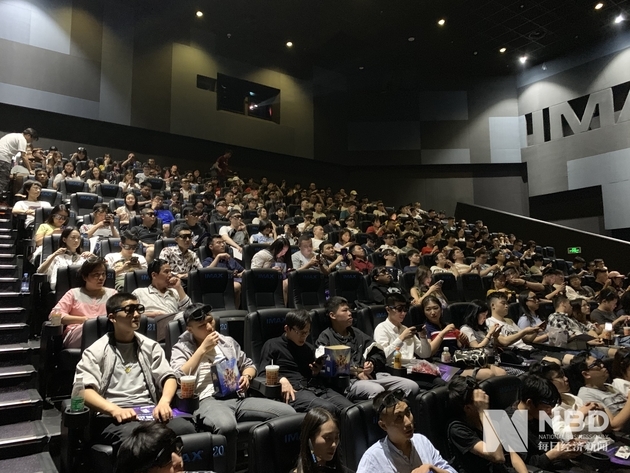 Photo/Zhao Yun (NBD)
While many viewers were excited and satisfied, some were much bothered by unpleasant glitches during the watching process. 
"We were forced to watch the opening title six times." 
"There was a power failure. In addition, we got blank screen twice." 
"A theater worker kept cleaning the lens during the film."
"The end part just popped out when the premiere began." 
......
These were not isolated cases. Multiple theaters in Guangzhou, Shanghai, Hangzhou, Xi'an, Chengdu, Chongqing, and other cities were reported with above-mentioned issues. 
Some netizens joked what theaters get might be a pirated version. 
"It has nothing to do with the film quality," a source with the China Film Distribution and Screening Association said to NBD. 
"Most theaters are now adopting smart screening technologies to reduce operational costs, but advanced solutions require maintenance, which of course needs time," the person explained. "When getting great films, some of them might be reluctant to close screening rooms for equipment maintenance." 
To quell discontent, some theaters have announced measures like offering free tickets to affected viewers. 
But to prevent such issues from happening again, "theaters should conduct equipment maintenance regularly, and theater managers should further enhance the sense of responsibility to improve customers' watching experience," the source noted.  
Email: lansuying@nbd.com.cn
Editor: Lan Suying