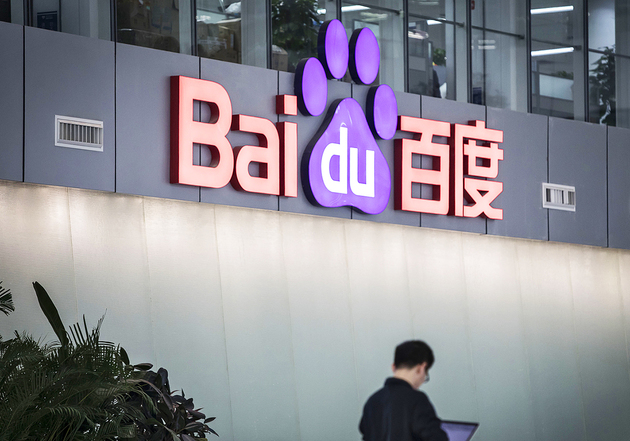 Photo/VCG
Dec. 14 (NBD) – Google's Chinese counterpart Baidu is revving up efforts to boost its mini program platform to compete with giants like Tencent and Alipay.
The search engine announced Thursday that it will set up a 1-billion-yuan (145.5 million U.S. dollars) fund to invest in innovative mini program developers, and pledged to distribute 90 percent of advertisement revenue generated from the platform to developers in the early stage.
Apart from financial incentives, Baidu will open access of various services within its ecosystem including the Baidu app, the map service and its online communication community Tieba to developers.
Apps with huge user base, such as short-video platform Kuaishou, popular ACG community Bilibili and life service app Ctrip, can run Baidu mini programs as well via an open source framework.
Baidu's Smart Mini Program project has lured more than 150 million monthly active users since its launch more than 100 days ago.
Mini programs are sub-applications that provide advanced services such as e-commerce and bike-sharing within a platform without having to download a separate app.
The exclusivity of smart phone apps has made it very difficult for users to shift from one scenario to another, thus causing serious inefficiency, and the advent of mini programs aims precisely to change that situation, said Shen Dou, vice president of Baidu.
By breaking the segmentation in the smart phone ecosystem, mini programs are fostering new business formats, attracting Internet giants to step into this sector.
WeChat, one of the earliest platforms that introduced mini programs, now boasts over 1 million different mini programs, more than 1.5 million mini-program developers and 200 million daily active mini-program users.
According to Tencent's third quarter report, its social network advertisement business increased by 60 percent partly as a result of the explosive growth of mini programs.
WeChat mini programs are proven to be good at boosting e-commerce as well. During the Double Eleven Shopping Festival this year, a brand under Heilan Group achieved 689 percent sales increase compared with the previous day by recommending via its WeChat official account and offering discount on its mini-program store.
Alipay officially launched its mini program services in September this year after one-year testing. The mobile payment app views mini programs as the technological bearer for its transformation into a platform connected with every money-related scenario.
News and information platform Jinri Toutiao opened mini programs in November, in a bid to help its content creators achieve better commercial value.
Email: limenglin@nbd.com.cn
Editor: Li Menglin