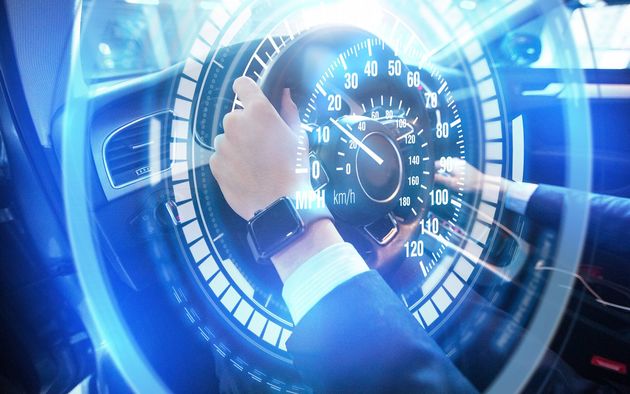 Photo/Shetuwang
The world's first training base for self-driving technology engineers launched on Monday in Southwest China's Guizhou province, addressing the talent shortage in the burgeoning industry.
The base was initiated by Guizhou-based HanKaiSi Intelligent Technology Co, online educational organization Udacity Inc and software company Tier IV Inc. It offers online courses and classroom training.
The first batch of 15 selected candidates mainly come from sectors such as self-driving, artificial intelligence and vehicle engineering. They will start their five-day classroom-based courses on Sept 18.
"The AI industry in China is currently set to face a shortage of up to 5 million workers. Globally, there are only 300,000 professionals engaged in this field," said Xiong Shangwen, general manager of Udacity China.
The total number of skilled workers in the country's smart car industry is estimated to be less than 20,000, delaying the industry's development, according to research by the Auto Talents Committee of the China Talents Society.
Yu Chuan, CEO of HanKai-Si, said the company will share its resources relating to the PIX self-driving project with the base, "so we can integrate online and offline technological training, and address the current challenges facing the self-driving sector through open and innovative solutions."
According to Yu, candidates participating in the program will not only learn via online self-driving courses, but also can test their self-driving code on real vehicles, to fully understand the principles and to accurately lever-age the technologies. Seasoned research and development advisers are also available to offer guidance.
Fueling the move is Guizhou's long-term commitment to driving the big data and AI industries to expand local economic growth in a sustainable and robust manner. As a national pilot area for big data development, the province has rolled out favorable policies and supported companies in scientific and technological innovation.
Zhang Yu, deputy director of Guiyang High Tech Zone, said, "The local government will put forward more measures to lower the costs of trial runs and encourage the development of the self-driving industry."
According to Zhang, Guiyang, capital of Guizhou, plans to issue regulations and license plates for testing connected vehicles. It also plans to establish a 20-kilometer road, called Big Data Demonstration Avenue, which will combine a set of cutting-edge technological elements. The PIX self-driving project proposed a variety of plans for the construction of the road.
Zhao Yandi in Guiyang contributed to this story.
Email: lansuying@nbd.com.cn
Editor: Lan Suying