What kind of sparks will fly when the Nobel Prize, the highest scientific achievement on Earth, encounters the Hugo Award, hailed as the "Nobel Prize of the science fiction literary world"? Can the world of the Nobel Prize accommodate the boundless imagination of the Hugo Award?

On September 10, the inaugural Science and Science Fiction Innovation Forum kicked off in Chengdu.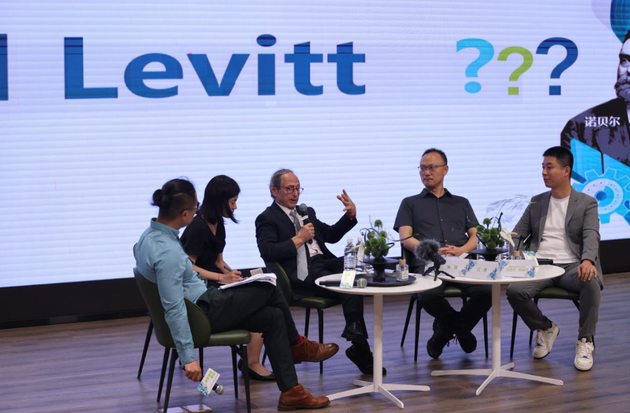 From right to left are Hai Ya, Jiang Bo, Michael Levitt Photo/Provided to NBD
Michael Levitt, a world-renowned scientist, recipient of the 2013 Nobel Prize for Chemistry, and a lifelong professor at Stanford University, engaged in a dialogue and collision of science and science fiction with Chinese young science fiction writers Jiang Bo and Hai Ya, who were nominated for the 2023 Hugo Award.
Levitt has made remarkable contributions in mathematics and physics, and eventually achieved success in biology and chemistry. When he was asked how he conducts interdisciplinary research, Levitt responded by saying that he knows less about chemistry than any other discipline. "But these long-standing disciplines are no longer distinct today. If you average medicine and mathematics, you get chemistry. Many good research ideas come from the exploration between different disciplines."
As for the knocking of scientific inspiration, it often comes unexpectedly. "Perhaps when you are cooking or taking a shower, perhaps when you are reading a Chinese poem or a science fiction work," Levitt said.
After the forum, Wu Xiankui, Chairman of the Sichuan Science Writers Association and the winner of the First Galaxy Awards, expressed in an interview with National Business Daily (NBD) that science fiction should not only be seen as a niche pleasure today. "We should form a consensus that imagination is productivity. Starting from children, we should nurture and protect imagination."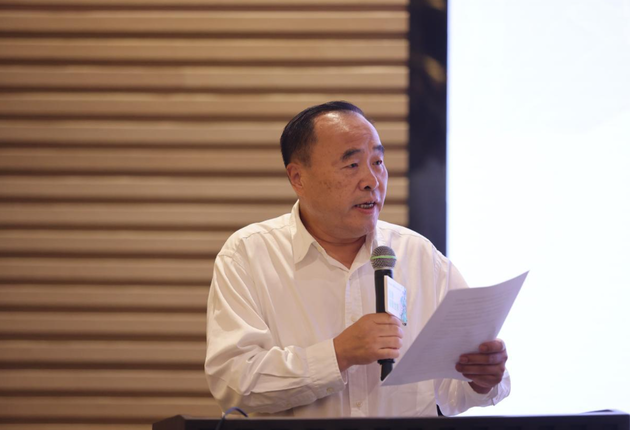 Wu Xiankui Photo/Provided to NBD
The trendy term "AI" is considered ancient by Levitt. In 1967, while pursuing his doctoral degree at the University of Cambridge, Levitt read a lot of related content in the library. In his view, the true qualitative leap of artificial intelligence was due to the increasing power of computers.
According to Levitt, passion, curiosity, and asking questions are qualities that are always worth cherishing. "Passion represents your deep love for something. There is nothing better than doing what you love."
"When I was 12 years old, computers had just appeared, and at that time, computers were as big as our lecture hall. I was very lucky to have discovered my passion at an early age," Levitt recalled. Even now, Levitt still enjoys "playing with his phone." He is proficient in using applications such as WeChat, Alipay, and Taobao, and has even opened an account on Bilibili to create popular science content.
Levitt believes that the world has undergone tremendous changes in the past year. "I have been writing computer code for 60 years, and as I get older, with the help of ChatGPT, my programming efficiency has increased tenfold. Therefore, I believe that this new intelligence will interact with every field. Artificial intelligence will be a very smart friend around each of us, and we must continue to ask questions and maintain curiosity."
Jiang Bo, from a chip engineer to a science fiction writer; Hai Ya, from a banker to a science fiction writer. These two "slash youth" who have been shortlisted for the 2023 Hugo Awards have greatly inspired readers who are eager to try their hand at writing science fiction.
"The busy work in the bank can provide me with material security, but continuous writing of science fiction is a channel for me to realize my self-worth beyond the mundane life," Hai Ya said. "I have loved reading Scientific American since I was a child, and the science fiction magazine I loved in junior high, Science Fiction World, was more like a spiritual enlightenment for me. The desire to explore and the thirst for knowledge in science truly became the most important driving force for me to embark on science fiction creation."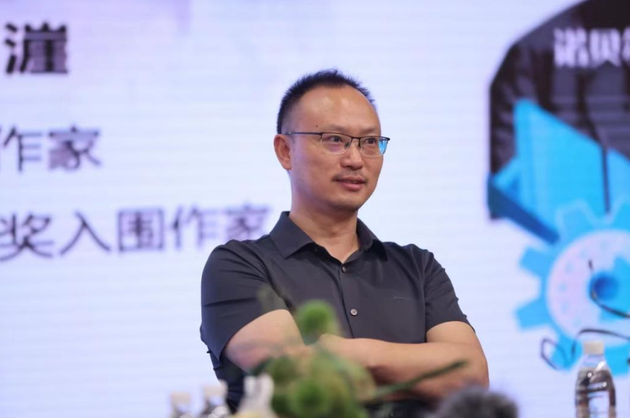 "Once you can write a bestselling book, the rewards won't be a problem anymore. I haven't written a bestselling book yet," Jiang Bo candidly told NBD. Like many science fiction authors, writing science fiction is Jiang Bo's hobby, and whether this hobby can be a source of income has always been a topic of discussion.
"I believe that before being able to write a bestselling book, one should be mentally prepared and have a clear judgment on whether the minimum income from writing can sustain a basic livelihood." Jiang added.
Whether science fiction writing can become a profession or even a career depends on the state of the science fiction industry.
Regarding how to guide the development of science fiction as an industry, Wu Xiankui believes that it is necessary to build consensus - developing imagination is developing productivity. "We need to cherish and nurture imagination. Imagination is the source of science fiction literature, and a healthy science fiction reading ecosystem is the source of the science fiction industry."
Editor: Billy