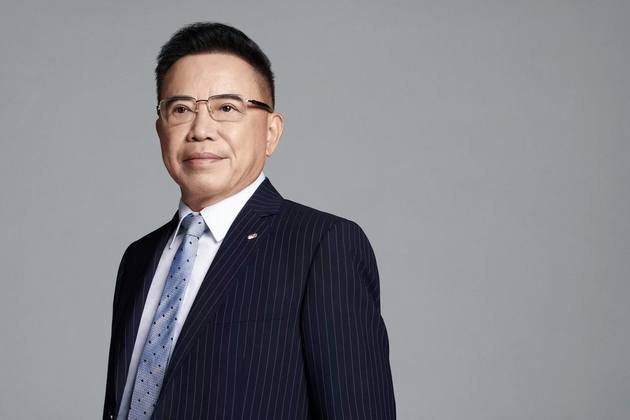 Photo/Courtesy of Li Dongsheng
From June 27 to 29, the 14th Annual Meeting of the New Champions (also known as the "Summer Davos Forum") of the World Economic Forum was held in Tianjin. NBD had an interview with Li Dongsheng, founder and chairman of TCL.
Courage, altruism, and big-picture thinking key entrepreneurial traits
"In the past few years, many enterprises have faced great challenges and those who survived are heroes. Maintaining development in adversity reflects the resilience of enterprises, which is mainly empowered by their boss." Li Dongsheng said.
In his mind, entrepreneurship has three keywords, respectively, "courage", "altruism" and "big picture thinking ". Among them, "Courage" means that in the face of various challenges such as anti-globalization, entrepreneurs should find ways to actively adjust the strategic direction, and explore new paths for development. And "altruism" means that enterprises should grow together with the industrial chain, "if there is no altruistic thinking, enterprises can not go far." "Altruistic thinking enables enterprises to remain competitive in the construction of industrial ecology."
The "big-picture thinking" is that entrepreneurs should have a global thinking and long-term vision, and drive development with strategy.
Going Green is a must
In the past few years, the epidemic and deglobalization trend hindered exchanges and cooperation among countries to some extent. How to promote multilateral cooperation and achieve common prosperity is also an issue that this Summer Davos Forum hopes to address.
Li Dongsheng believes that the global operation of enterprises is an important way for China to connect with the world, and China's manufacturing industry should actively adapt to the changes in the globalization situation and adhere to "going out". "We must continue to promote a new model of globalization and remain committed to globalization." TCL's globalization strategy includes shifting from exporting products to exporting industrial capabilities, he said. It should take the initiative to go out and establish supply chains and industrial chains in target markets, which is an effective way for Chinese enterprises to counter deglobalization.
At the same time, TCL's globalization should adhere to green development. "Now, going green is not an option, it's a must." Li Dongsheng also explained in detail to NBD that TCL's green development focus is in four aspects: green production, green products, the construction of a green industrial chain, and green operation.
Editor: Alexander