With a $66.5 million Gulfstream G650ER private jet landing in Beijing, Tesla CEO Elon Musk kicked off his first China trip in three years since the onset of the pandemic.
"Early this morning (May 30), Musk's driver came to the China World Trade Center store and took away a Model S car to pick him up. Although the company headquarters has the location of this car, the specific itinerary will be kept secret, and we store staff do not know either," said a staff member at Tesla's experience store told NBD.
Although Musk's visit to China was relatively "mysterious", some information still appeared on the internet. According to Yangcheng Evening News, according to the information exposed online, Musk went to HUA FU HUI AT ROYAL PARK HOTEL that night, which is said to be the top club in Beijing, and the dinner menu was also exposed.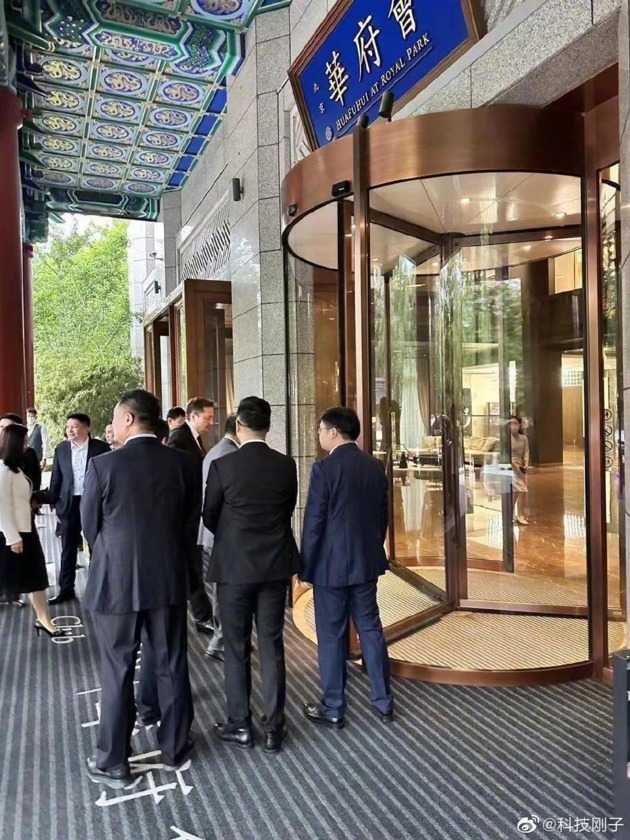 Photo/Weibo @Keji Gangzi
The above news was also confirmed by the hotel. A staff member told reporters that Musk arrived at around 6 pm and left at around 9:10 pm. It is learned that ordinary people need to verify their assets to enter the hotel, and the "threshold" is 30 million yuan.
According to the online menu, Musk's first dinner after his arrival had 16 dishes, divided into seven categories: appetizers, soup, seafood, meat, seasonal vegetables, staple food, and dessert, including Italian black vinegar pine board meat, nostalgic mother's dish, Majiagou celery cherry shrimp, American geoduck (old altar sauerkraut), etc. The "finale" staple food was fried sauce noodles.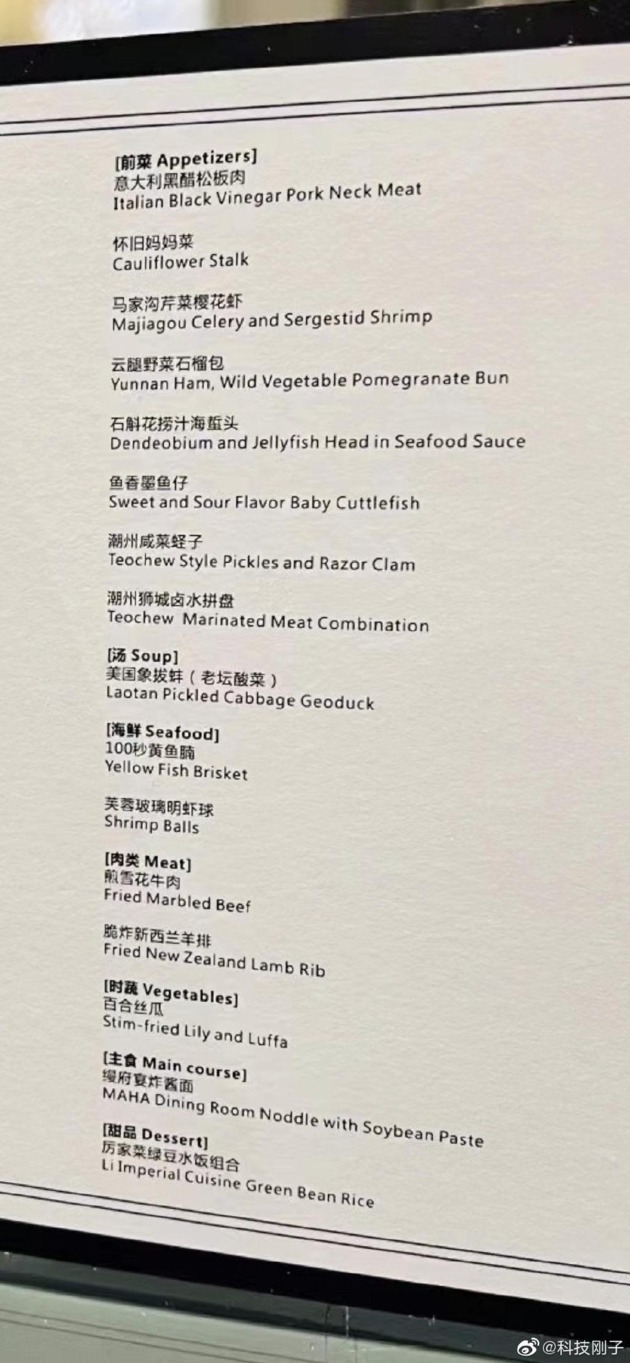 Photo/Weibo@Keji Gangzi
It is worth mentioning that on the cover of the online menu, two horses occupy most of the space, implying Tesla's blessing of "galloping thousands of miles and making dreams come true" in the EV field. The inner page of the menu has a prominent letter "E", and introduces the meaning of "horse" in both Chinese and English, as well as wishing Tesla to travel across the world with dreams as horses on the road to electrification. The Chinese character "马" and the first letter E of Extraordinary correspond to Musk's first character and the first letter of his Chinese and English names.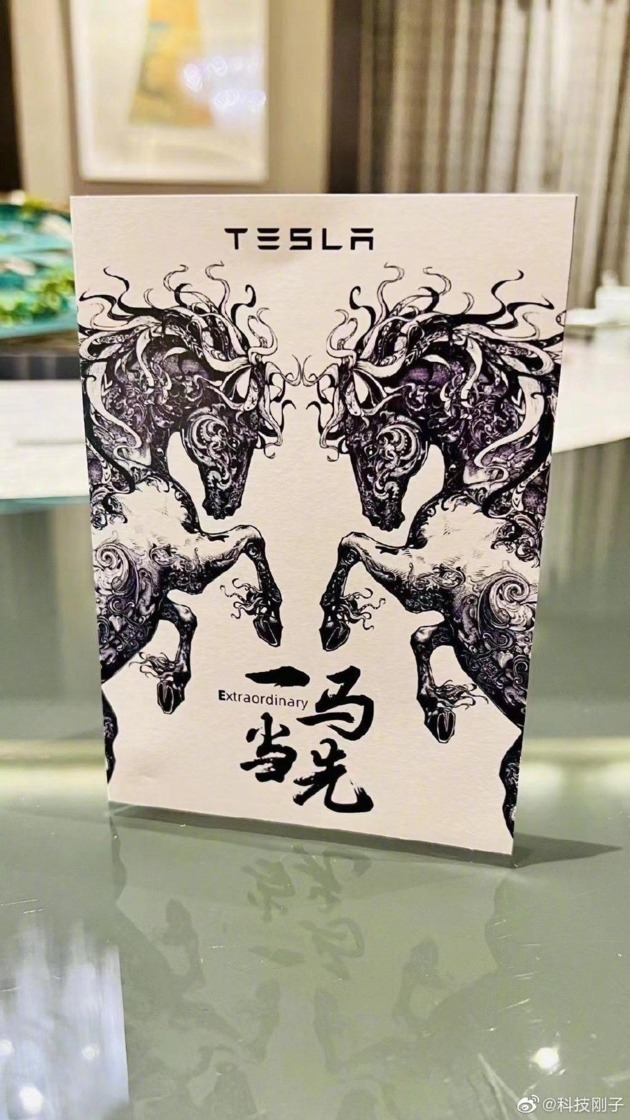 Photo/Keji Gangzi
On the afternoon of May 30, a photo of Musk and Zeng Yuqun, chairman of CATL, walking side by side in a hotel lobby was circulated on the internet. The photo shows that Zhu Xiaotong, Tesla's global vice president, was following closely behind Musk and Zeng.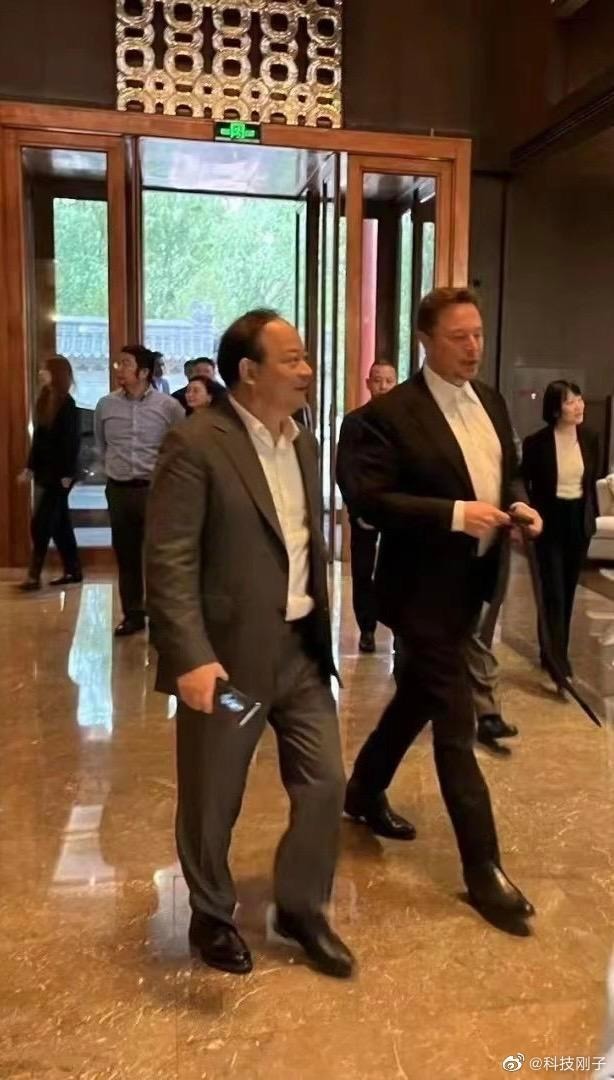 Photo/Weibo@Keji Gangzi
But as of press time, Tesla China and CATL have not responded for comment.
Cover image: VCG
Editor: Alexander