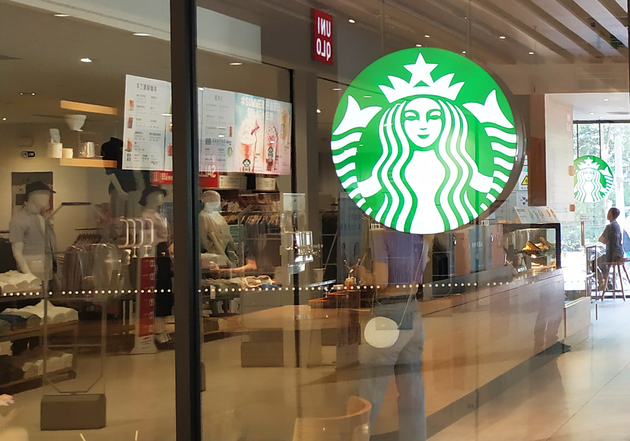 File photo/NBD
"I hope that China will become Starbucks' largest market in the future," Laxman Narasimhan, the new global CEO of Starbucks, said on May 30 during his first visit to the Chinese market after taking office.
Starbucks had previously announced in September 2022 that it would open 9,000 stores in the Chinese market by 2025. Compared with domestic coffee competitors who adopt franchise models to rapidly expand their stores, Starbucks will not consider expanding through franchising, Narasimhan noted. In the future, it will continue to adhere to the direct operation model. "We already have a good business model that adapts to the needs and culture of the Chinese market, and we will continue to rely on this model to grow our business."
Starbucks said that its team in China has been exploring the right business model in the past 12 years. Direct operation helps guarantee consumers' in-store experience at Starbucks, as well as Starbucks' delivery services, "on-the-road" services, and other fast coffee experiences.
"The market will become larger in the next three years, and 9,000 stores would just be a milestone," he stressed the importance of the Chinese market. "We hope that China will become our largest market in the world."
Narasimhan emphasized that there is still a lot of room for Starbucks to grow in terms of per capita coffee consumption. "The per capita coffee consumption in China is 12 cups, while the figure in Japan is 200 cups and that in the United States is 380 cups. Compared with Japan or the United States, (China) still has a lot of room for growth."
Narasimhan said that Starbucks' future development in China includes not only expanding its presence in the cities where it is located, but also going all out to explore opportunities in more cities.
Facing the rapidly changing Chinese consumer market, Narasimhan emphasized the importance of technology many times. "I think the biggest change in the Chinese market is technology." He explained that currently, about 47% of Starbucks' transactions are realized through digital platforms. "We will invest heavily in the digital field."  
Editor: Bell