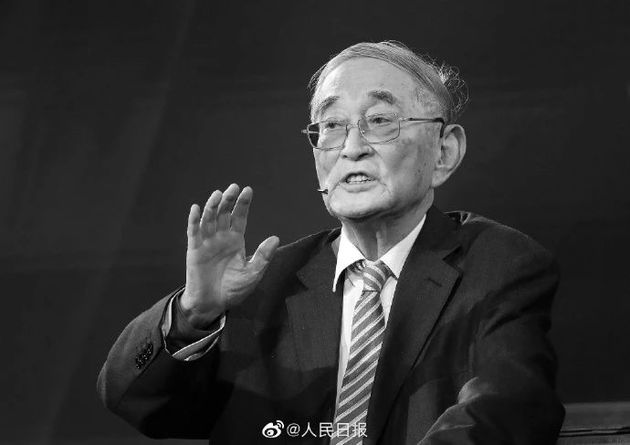 Photo/China Daily
Feb 28 (NBD) -- Li Yining, a Chinese economist known for driving economic reforms in the country and who was instrumental in establishing the stock market, died Monday at 92.
Li, who was a senior professor at Peking University and the founding dean of the Guanghua School of Management, passed away due to an unspecified illness at a hospital in Beijing, the university said in a statement on Monday. 
Zhang Weiying, the third dean of the school, paid his respect to Li by saying " Professor Li, who represents an era of the Chinese economy, has gone. May he rest in peace".
Born in 1930 in eastern China's Nanjing, Li was selected to stay at Peking University, his alma mater in 1955. He did translation for 20 years in the archive room where did a lot of thinking and research.
Li is very easygoing and fully prepared for every speech with a large number of notes. It is noticed that many of his students have become senior officials, including Premier Li Keqiang, who completed a Ph.D. in economics under his supervision. 
As one of the first scholars who put forward the theory of shareholding system reform. He raised the disequilibrium theory of China's economic development and explored economic transformation, which had a profound impact on the reform and development of the Chinese economy. Professor Li also presided over the drafting of the Securities Law and the Securities Investment Fund Law.
Profess Li was also the first economist that pays attention to third distribution. Li starts to study third distribution as early as the beginning of the reform and opening-up when everyone was still discussing primary distribution and redistribution. In addition, Li promoted the fundamental principle of common prosperity. He has done a lot of poverty relief work and insisted on the idea of "teaching them fishing" instead of "giving them fish".
In December 2018, professor Li was awarded "A Reform Pioneer" by the State Council of China.
Besides, Li loves literature. According to a poetry collection published, Li composed around 1600 poetries since 1947.

Editor: Tan Yuhan