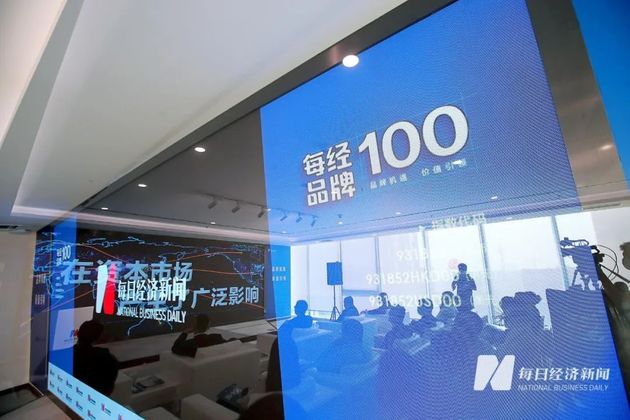 Photo/Zhang Jian (NBD)
May. 10 (NBD)-- National Business Daily (NBD) Tuesday unveiled the CSI NBD Listed Company Brand Value 100 Index (NBD Brand 100: 931852), the first cross-border index China Securities Index (CSI) compiled with domestic financial media.
CSI is a professional financial index provider co-established by the Shanghai Securities Exchange and the Shenzhen Securities Exchange. As of the end of 2021, CSI has managed around 5,500 indexes, based on which over 1,000 domestic funds are operated, with net assets exceeding 1.3 trillion yuan.
Different from traditional indexes, NBD Brand 100 tracks the performances of Chinese companies that are listed in Shanghai, Shenzhen, China's Hong Kong as well as on the US stock market. Its component stocks entirely come from companies in the ranking "Top 100 Chinese Listed Companies by Brand Value" revealed by NBD, which will be adjusted each June.
In addition to Tencent and Alibaba, component stocks also include tech company NetEase and Baidu, online discount retailer Pinduoduo, online ride-hailing giant Didi, smartphone vendor Xiaomi Corporation and bottled water provider Nongfu Spring, etc.
At the same time, the index also includes major state-owned companies, such as major lender Bank of China, infrastructure companies China State Construction and China Railway Construction Corporation, distillers Kweichow Moutai and Wuniangye Yinbin, electronic company TCL Technology and telecommunications company China Mobile.
The index is very inclusive, which gathered the leading players in the market, said ETF manager Tian Guangyuan at renowned asset management company Harvest Fund.
Email: gaohan@nbd.com.cn
Editor: Tan Yuhan