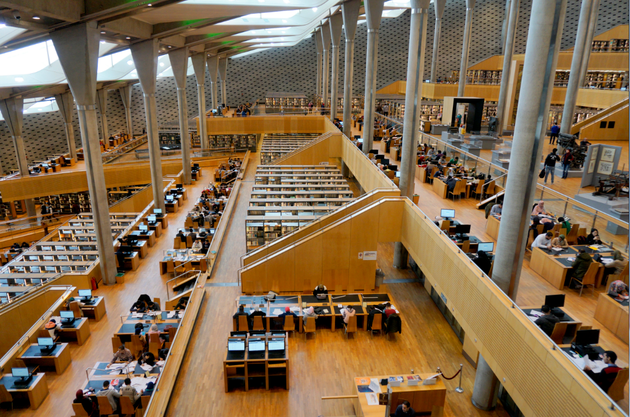 The Library of Alexandria in Egypt (Photo/Dfic)
Oct. 26 (NBD) -- The design of buildings, in its own way, has a profound impact on the quality of life, as buildings, a mixture of esthetic expression and scientific methodology, can affect the way people feel and how they behave. 
"Buildings must resonate with all the hopes and aspirations of the citizens, and if they fail to do that then they are doomed to become simple objects, some pretty or some less pretty but with no relevance to the people who use and occupy them," shared Robert Greenwood to National Business Daily (NBD).
Serving as managing director of Norweigian design firm Snøhetta Hong Kong, Greenwood embarked on an adventure to practice the global design powerhouse spirits in the East several years ago. The established architect is to share more understanding of the connection between buildings and quality of life at the first Monocle Cities Series Conference.
The conference is set to be convened on November 4 in southwest China's Chengdu, a city boasting a balanced integration of the vernacular residential architecture and modern high-rises, and also a combination of economic vitality and laid-back lifestyles.  
According to Greenwood, buildings shouldn't be designed to send specific messages. "A Building should not be one liner but inhabited by a complex mix of citizens with multiple dreams and aspirations," remarked Greenwood. "They are an integral part of the urban context. I don't want to construct buildings that just have one message."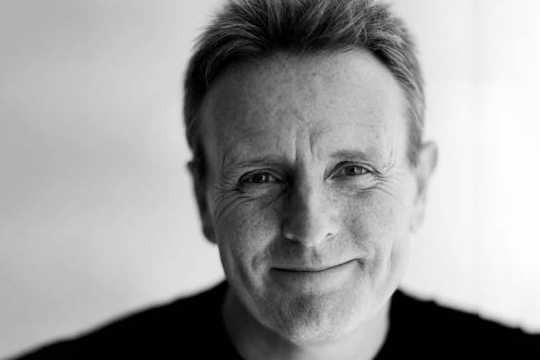 Robert Greenwood (Photo provided by Monocle)
Taking the Library of Alexandria in Egypt for example, he underscored a building should react with both the local and global contexts. "The Library of Alexandria could only have been realized in Alexandria, and nowhere else, it fits in to the complex history of that city, both its ancient history and its more recent history," he said. 
To complete the fascinating design, he read the Alexandria Quartet nonstop whilst he lived there, which described the cultural life of the city before the Second World War. These efforts made the library fit well into the cultural contexts of Alexandria. The library then plays a great role in encouraging people to read, Greenwood said.  
"The building has become a reference for a whole generation of architects around the world. Through all this the Library remains a bastion of culture and civic society, perhaps this is more relevant today than when it was completed," he told NBD.
Having been to many cities, Greenwood claimed that he is fascinated by all cities because each city is a unique mix. 
Still, the architect has a personal relationship to cities which are located on the sea or places where people have migrated to and emigrated through. In his eyes, the port location changes the outlook of society, and people are more exposed to different cultures and artifacts from around the world. "Over time this generates a curiosity, a yearning to know about what lays over the horizon and what might be aboard the next ship entering the port."
"Buildings become synonymous with the cities they inhabit," stressed Greenwood in the interview with NBD. In his views, there is no such thing like common design looks in that people are different, which makes cities different. 
Email: lansuying@nbd.com.cn
Editor: Lan Suying