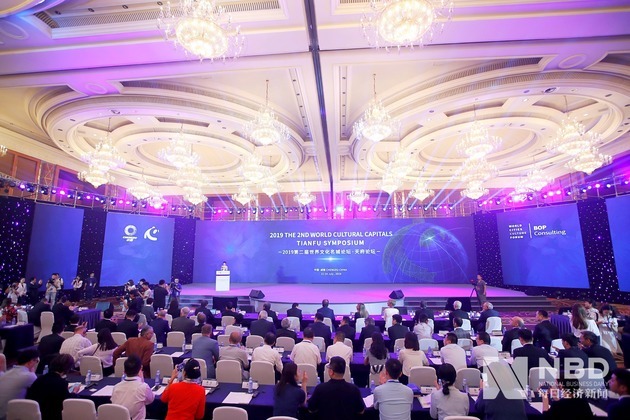 Photo/Zhang Jian (NBD)
July 23 (NBD) -- The second World Cultural Capitals Tianfu Symposium kicked off in southwest China's Chengdu on July 22. 
The three-day event, with a theme of "cultural development and urban opportunities", gathers big names of the cultural and creative sectors across the globe to discuss cities' cultural development from an international perspective. 
The symposium features a main forum, three major theme activities, and a series of sub-events, aimed at promoting global cultural exchanges and mutual understanding as well as cooperation in various fields such as culture, science and technology, commerce and trade among world cities.
One of the highlights of the event is a showcase named Tianfu Corridor, which is equipped with applications of cutting-edge VR, AI and 5G technologies and is a space for immersive and interactive experience. It shows Chengdu's ongoing efforts to become a world famous city of culture, tourism and sports events, as well as an international hub of gastronomy and MICE (meetings, incentives, conferences and exhibitions) services.
Email: lansuying@nbd.com.cn
Editor: Lan Suying