A kung fu musical that tells a survival story of Chinese immigrants in New York City (NYC) has been staged at the Big Apple's new landmark, Hudson Yards.
The experimental musical Dragon Spring Phoenix Rise tells the story of a secret sect in Flushing, Queens, that possesses the magical power to extend human life, and the twin brother and sister caught in the struggle to control it.
The production has drawn talent from around the world. It is directed by Chen Shi-Zheng and written by Kung Fu Panda's Jonathan Aibel and Glenn Berger. It features songs by Sia remixed by Bobby Krlic and Arca, movement choreography by Akram Khan, and martial arts choreography by Zhang Jun.
Fast-paced martial art sequences and contemporary and hip-hop dance movements unfold in front of, around, and above the audience in this original production designed specifically for the soaring, flexible space of The McCourt at The Shed, a newly-opened center for artistic invention in NYC.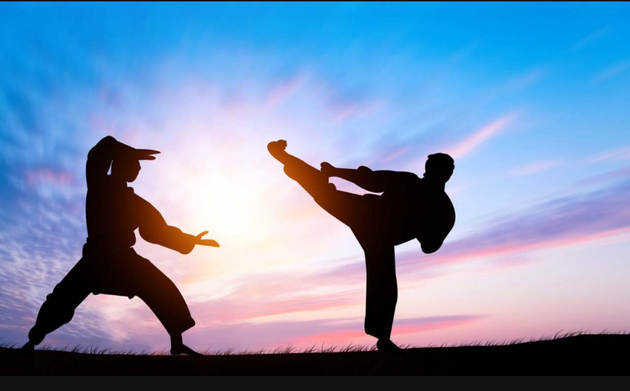 Photo/Shetuwang
REIMAGINE KUNG FU IN 21ST CENTURY
For Chen, it is important that traditional Chinese martial arts be reimagined and stay to date in the 21st-Century America.
"I have been fascinated by martial arts since I was a boy - by their explosive energy, meticulous precision, and flowing movement," said Chen, who added that his passion was fueled by reading martial arts novels, including many titles from Jin Yong, one of the greatest authors of the genre.
When Chen was asked to make a new piece for The Shed, he showed Alex Poots, The Shed's artistic director, a video clip of Bruce Lee's first audition reel for Paramount Studios in 1964.
In that clip, Lee attempts to explain the basics of martial arts, a form that was largely unknown in the United States at the time. A half century later there are no fighting sequences in world cinema, superhero movies, television, and theater that are not based on traditional martial arts.
Chen has always aspired to do a musical of Bruce Lee, but finding the right cast proved to be very difficult.
As an alternative, Chen cast an ensemble of performers who not only have strong physical abilities but are willing to put in hundreds, if not thousands, of hours of training so that the integrity of martial arts is not sacrificed. He and the cast together found a way to present martial arts in a new form, blending the form with dance movements that are not traditional Chinese at all.
One of the cast, Jasmine Chiu, who is a native of Hong Kong, said exploring the discipline of martial arts was both challenging and fascinating as she picked up movements she had never thought of before.
"Martial arts is so specific because it is for combat. You have to know the way that you attack and that everything's for a purpose," said Chiu.
It was her first time to learn so much about martial arts and Chiu felt grateful that she could take the opportunity to dedicate her performance to her late grandfather Jin Yong.
EXPLORE THEME OF IMMIGRATION
The theme of immigration has been explored by many musicals on and off Broadway as it is a universal topic that most of the audience in NYC can relate to. Dragon Spring Phoenix Rise tried to approach the theme in a unique angle.
The musical is set in Flushing, Queens of NYC, where many Chinese immigrants live. It tells the story of an underground sect called the House of Dragon. The sect practices an ancient martial art in order to protect a secret treasure.
The main character, Little Lotus, was born and raised in a traditional household. Her journey to find herself led to betrayal, near death, and resurrection. Eighteen years later, her twins, Little Phoenix and Little Dragon, grow up unknown to one another: one in a humble apartment in Flushing and the other in a penthouse on Fifth Avenue. Taught an identical martial art by their respective parent, the twins lead lives that are a mystery on many levels until the day they meet and discover their joint destiny.
Chen said the story was mainly about the hardship Chinese immigrants endured trying to settle down in a foreign country, and the struggle they had to go through when they decided to preserve their own identity.
But Chen did not cast actors with only Chinese background or use lyrics that were only familiar to Chinese people. The "Chinese story" was acted by performers of many backgrounds and the music was from a western pop singer because Chen believes that "human experience is not exclusive but rather transcendental in nature."
When immigrants settle down in the United States, their own culture becomes part of the American culture, that's why the country is often referred to as the melting pot, said Chen.
"Like America at its best, Dragon Spring Phoenix Rise is about shared cultural values and experiences," Chen said.
Ever since its world premiere in June, the musical was applauded by many as one that bridged Chinese and western cultures.
Chinese Consul General in New York Huang Ping said the production showcased the talents of Chinese artists on world stage and presented the essence of the Chinese culture. He hopes the production team will create more works that are popular with both Chinese and American audiences, and promote people to people exchanges between the two countries through the medium of art.
Email: gaohan@nbd.com.cn
Editor: Gao Han