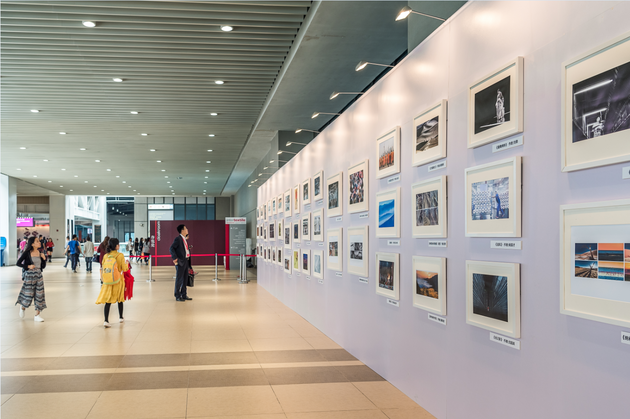 Photo/Shetuwang
Mar.21 (NBD) -- Ye Yongqing, who reportedly plagiarized Belgian artist Christian Silvain's works, released an open letter on social media 20 days after the plagiarism case surfaced, news outlet The Paper reported Thursday.
In the letter, Liu denied plagiarism and said he doesn't know foreign languages and tried to contact Silvain through emails sent by his daughter and friends, which wasted too much time. Later he will go to Brussels in person and contact Silvain through his lawyer.
One day later, Silvain confirmed on social media that he has never personally seen or spoken to Mr. Ye Yongqing. Silvain also said the Christian Silvain Foundation, through its directors, has been mandated by him to be the only one for negotiation in the "plagiarism" case. The Foundation will come out with appropriate information in the coming weeks.
Since February, a string of art critics, collectors, and associated galleries have stated their opinions on the matter. For instance, renowned critics Li Xianting, who had wrote forward for Ye's works before, apologized.
Despite a lack of Ye's apology, the market obviously had already made its judgment. Affected by the plagiarism issue, the auction for Ye's work Bird at Sotheby's in Hong Kong on April 1 has been cancelled by the auction house. This is also the first painting of Ye that is withdrawn by an auctioneer.
Liu Yiqian, a Chinese billionaire investor who had spent tens of millions of yuan on Ye's works, believed Ye's action is deceiving and constitutes plagiarism. Liu told The Paper Wednesday that he would like to hold an art exhibition for Silvain at Long Museum in Shanghai and cover all related costs.
"If Silvain agrees, I will let former deputy curator of National Museum of China Chen Lvsheng to manage the exhibition," Liu noted. Through the exhibition, he hopes Chinese visitors can learn more about western art and tell the difference between plagiarism and reference.
China's contemporary art has been influenced by western art and it is normal to have traces of western artists. "But we have to internalize their works and finally form our own style, said Liu. Few will plagiarize for 30 years like Ye. The act has obviously made a negative impact on collectors and contemporary artists as well.
With regard to the open letter of Ye, Liu noted that no guilty can be found in the letter and Ye is still denying plagiarism. But Liu said he will not return the five paintings of Ye that he has bought. "It is just like the case that I have bought 50 stocks and I don't expect all of them to be good performers," Liu said, adding Ye is just like a company with fraudulent financial reporting that is delisted.
When it comes to the stance of Sichuan Fine Arts Institute where Ye served as a teacher before his retirement, Liu said his wife had a conversation with president of the college about this issue when she held an exhibition in Chongqing. For sure, the college will look into the matter but they cannot get in touch with Ye at the moment.
Email: tanyuhan@nbd.com.cn
Editor: Tan Yuhan