Dec. 21 (NBD) -- Bilibili, China's largest video website for the ACG (animation, comic, games) subculture, and Alibaba Group's e-commerce subsidiary Taobao Marketplace announced Thursday a strategic alliance on content-driven e-commerce and commercialization of the former's intellectual property (IP) assets.
Under the agreement, the two companies will leverage their own expertise to create an ecosystem that better connects online and offline content creators, merchandise, and users. 
Specifically speaking, Bilibili content creators will be encouraged to establish verified accounts on Taobao to promote merchandise and improve their own commercial value through personalized recommendation, content operation and other means. Bilibili and Taobao will also work together to commercialize the video sharing platform's IP assets. Moreover, Taobao will provide Bilibili with e-commerce service support. 
This means more than 100 million Taobao users with an interest in ACG subculture can follow their favorite content creators and buy genuine derivatives related to Bilibili's IP assets on Taobao.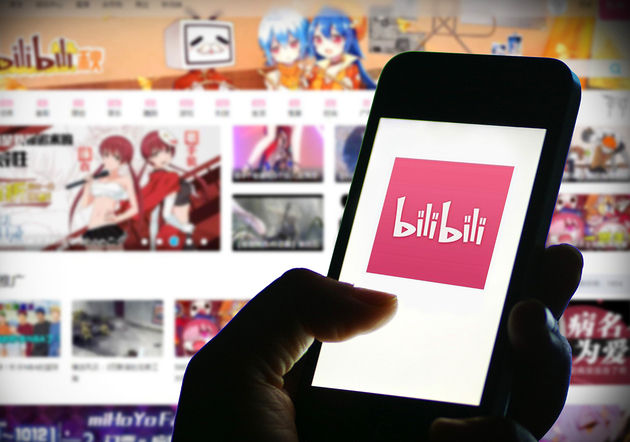 Photo/Dfic
Data shows the number of Bilibili's monthly active content creators surpassed 570,000 in the third quarter of this year, up 130 percent from the prior year. And contents generated by these creators represented 89 percent of all views on the site. 
Just like the bike-sharing sector, online communities with a focus on ACG culture are facing difficulties in capitalizing on contents as well. 
The game business remains to be a great contributor to Bilibili's revenues though the company has made a series of attempts, such as holding offline anime expos or concerts, producing films, and offering tailor-made tourism products. 
For the third quarter of this year, Bilibili's revenues from mobile games increased to 744.0 million yuan (108.1 million U.S. dollars), representing an increase of 24 percent from the same period of 2017 and accounting for roughly 69.0 percent of the site's total net revenue, according to the company's financial report released in late November.  
Net loss for the quarter was 246.1 million yuan (35.8 million U.S. dollars) and net loss margin was 23 percent, compared to net loss of 14.6 million yuan (2.1 million U.S. dollars) and net loss margin of 2 percent in the same period in 2017.
Undoubtedly, content monetization is extremely urgent for Bilibili. Taobao is absolutely a great partner as it has an enormous user base and strong capability in mobile traffic monetization, said industry insiders. 
Chen Rui, Chairman of the Board and CEO of Bilibili, said through the collaboration, Bilibili can now leverage Taobao's gigantic platform and seasoned e-commerce operating capabilities to further help Bilibili's content creators realize and improve their commercial values, thereby building a community with more virtuous contents and a commercialization-focused ecosystem.
According to Alibaba's financial report for the quarter ended September 30, 2018, the Taobao app continued to experience strong user growth in September 2018, with a quarterly net increase of 32 million monthly active users (MAUs) on the Group's China retail marketplaces to a total of 666 million MAUs. 
As early as 2015, Taobao launched a service system targeting content creators. To date, it has had more than 1.6 million registered content creators, including ACG-focused ones, who accumulatively gained commission revenue of more than 3 billion yuan (435.9 million U.S. dollars) from the e-commerce platform in the past year.
Email: lansuying@nbd.com.cn
Editor: Lan Suying