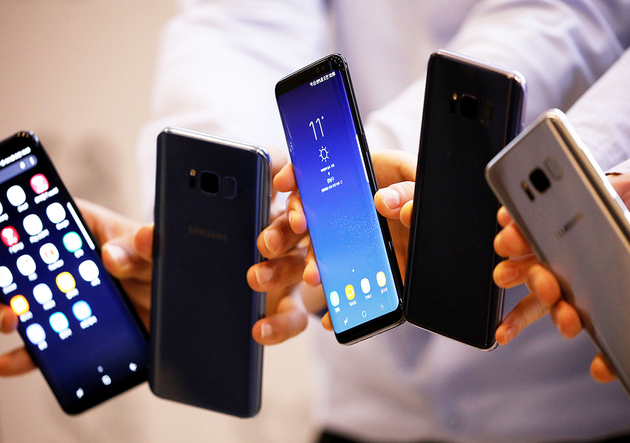 Photo/VCG

Dec. 14 (NBD) – Samsung will shut down its smartphone manufacturing plant in north China's Tianjin from December 31.
A statement said the move is a common adjustment of Samsung's mobile phone production line, which is part of the company's industrial strategy change.
The focus of Korean tech firm in Tianjin will shift to multilayer ceramic capacitors (MLCC), lithium-ion power battery and other core technology fields. The company tends to make more investment in high-tech products with high added value.
The Tianjin unit, which was founded in 2001, is a joint venture co-owned by Samsung and a Chinese state-own enterprise and is engaged in businesses such as the development, production and sales of smartphone terminals and data-communication multimedia products.
The Korean tech giant has been considering halting Tianjin factory early in August this year due to the falling sales volume and rising labor cost, Korean media portal Electronic Times reported.
Samsung's Vietnamese plant has become its major manufacturing base.
It is noted that there are 10 Samsung-backed companies located in Tianjin with an investment of more than 5.8 billion U.S. dollars, which accounts for nearly 20 percent of Samsung's total investment in China.
Samsung products manufactured in the city mainly include LCD television, OLED display, ceramic capacitor and lithium-ion batteries.
On December 9, Samsung announced it will invest up to 2.4 billion U.S. dollars in new projects including a world's leading power battery production line and automotive MLCC plant.
The closing of Tianjin production line came as the firm has seen a dive in its mobile phone sales over the past 5 year.
After spending around 10 years lifting its market share in China from 0 percent to about 20 percent, the Korean electronic devices maker has lost its leadership in Chinese smartphone market since 2014.
Market data provider IDC reveals that Samsung shipped about 700,000 handsets in China during the third quarter of 2018 and its market share for the first three quarters of this year plummeted to 0.9 percent, compared to 5.5 percent for the year 2016.
The scandal of Samsung Note 7 also cast a shadow on the smartphone sales.
On August 19, 2016, Samsung launched the Galaxy Note 7 to record preorders and sales.
Later in early September, Samsung started a recall of 2.5 million Note 7 phones following by a series of with batteries explosion cases in Europe.
However, the recall was initiated in 10 countries and regions, including the United States, South Korea and Australia, but except China.
Samsung issued a statement saying the batteries of Note 7 sold in mainland China was offered by a different supplier and has no potential risks.
The company was criticized for its different standards for different areas.
On September 14, it was taken to questioning by Chinese authority and the tech firm then included China into the new recall list.
Samsung released its new flagship Galaxy S8 in the first half of last year. It sold 20 million handsets worldwide but only shipped 300,000 devices in Chinese market.
Email: zhanglingxiao@nbd.com.cn

Editor: Zhang Lingxiao