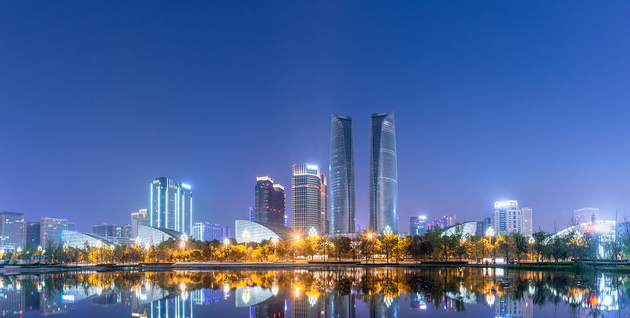 Photo/VCG
Nov. 14 (NBD) – Chengdu, the provincial city of southwestern China's Sichuan province, is again seeing a substantial rise in status in the world city network.
As is shown in The World According to GaWC 2018 released in the wee hours of Wednesday by The Globalization and World Cities Research Network (GaWC), Chengdu achieved a great leap by moving up to the Beta + classification from the Beta - classification.
GaWC is a think tank that studies the relationships between world cities in the context of globalization and measures cities in terms of their advanced producer services and integration into the world city network.
London and New York remained the two elite Alpha ++ cities in the GaWC matrix.
China's Hong Kong moved one notch higher as an Alpha + city to the third place in the overall list. Beijing entered the top four for the first time ever. Singapore, which is highly praised for its globalization, saw a drop of two positions to the fifth place.
It is also worth noting that many other new first-tier cities of China made great strides as well. For example, Hangzhou inched up from the Gamma + classification to Beta +, Tianjin from Beta - to Beta, Nanjing from Gamma + to Beta, and Wuhan from Gamma - to Beta.
Chengdu, which leads the pack among China's new first-tier cities, has been continuing the strong growth momentum.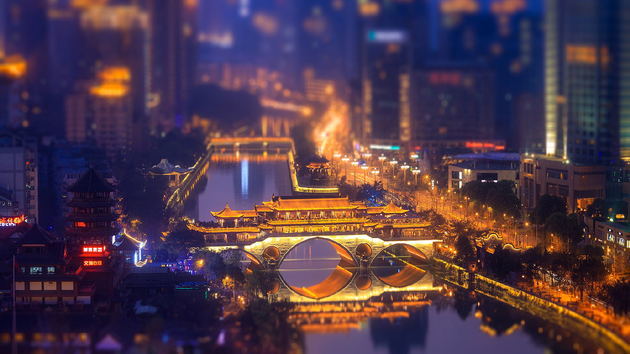 Photo/VCG
The report issued by GaWC in 2016 showed Chengdu saw the fastest rise among all cities by transforming itself into a Beta - city from a city with high sufficiency of services.
This is inseparable to the city's three-step development strategy, under which the provincial city will endeavor to achieve the goal of moderate prosperity and turn itself into a national central city embodying the new development concepts by 2020, then grow into an international hub city that has a high level of livability and significant influence in pan-European and pan-Asian regions by 2035, and finally evolve into a modern, sustainable global city by 2050.
Looking back on a longer history, it could be seen more Chinese cities are showing stronger capability of integrating into the world economy.
In 2000, only five Chinese cities made the list the top 100 of The World According to GaWC, but the figure rose to 11 this year.
According to Ben Derudder and Kathy Pain, both GaWC associate directors and main authors of The World According to GaWC, cities in Asia Pacific, particularly those from China, are playing increasing important roles in the world city network.
Peter J. Taylor, founder and director of GaWC and fellow of the British Academy and the Academy of Social Sciences, also spoke highly of Chinese cities' improved network connectivity and showed optimism in the cities' rise in the future at a recent academic conference in Nanjing.
Despite the remarkable growth of Chinese cities, it is important to note that among the 55 Alpha cities worldwide, there are only 6 Chinese cities, namely Hong Kong, Beijing, Shanghai, Taipei, Guangzhou and Shenzhen. This indicates that other cities in China have to make more efforts to get better integrated into the global fabric.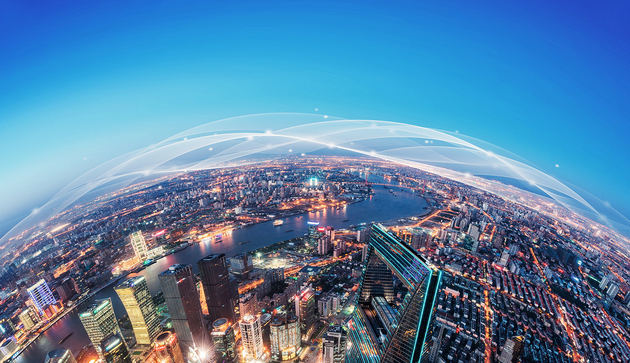 Photo/VCG
Ben Derudder also created radar charts showing world cities' interconnectivity with nine regions - Asia Pacific, North America, Middle East/North Africa, Latin America, Europe, Eurasia, Australasia, sub-Saharan Africa, and South Asia.
The charts reveal Chinese cities like Beijing, Shanghai, Chengdu, and Hangzhou show a greater connectivity with cities in the Asia Pacific region than in other regions. Hong Kong and Singapore, however, deliver a more balanced performance, maintaining close contact with major cities in Europe and North America such as London and New York in addition to the Asia Pacific region. This strongly promotes their city status.
Certainly, it is hard for a city to achieve the real globalization by focusing on a certain region. To get more global resources, a city has to be better connected with more regions.
If a city lacks a global network service network, it would likely face difficulties in attracting foreign investments and reaching out to more foreign markets when resources within the confined region run out, Kathy Pain pointed out.
Through the city ranking, cities could know better about their positions in the world economy and adjust plans accordingly to better integrate into the global network.
Email: lansuying@nbd.com.cn; tanyuhan@nbd.com.cn
Editor: Lan Suying