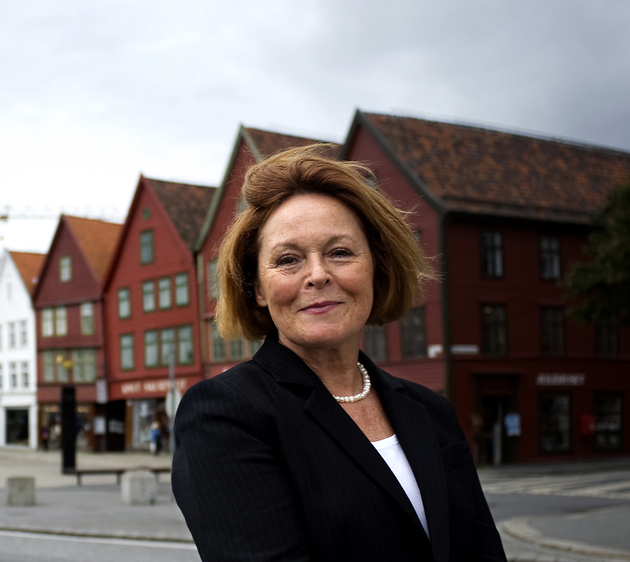 Mary Miller (photo provided by the orgnizer)
Nov. 6 (NBD) -- Really well-planned events can help cities to develop nerve and attitude, and so may help a city to tell an irresistible story about itself, Mary Miller, artistic director of the Stavanger2008, also known as European Capital of Culture 2008, said in an exclusive interview with NBD.
The 2018 Chengdu Global Events Summit is to unveil on November 13 in Chengdu, southwest China's Sichuan Province.
Miller will address the conference, sharing her story about how to develop a renowned European cultural city, and conduct discussions with other event planners on the development model of global cultural creative industry.
Miller introduced one of Stavanger2008 events which was hosted in the small town Sauda in Norway, during the interview.
"As you arrived at the venue by skilift (or on foot-the Norwegians are great climbers), you entered a large snow portal where the mayor stood on a snow throne to welcome everyone. You passed through a long snow park where the Sauda locals served hot food and drinks, and performed as dancers, instrumentalists, in children`s choirs, and performed circus and snowboard tricks. Then came the main show as everyone became seated in the snow amphitheatre-fantastic video projection on the show, dance on skis, great choral singing, brass music ringing through the air, light and music ringing from all over the mountain," Miller described.
Sauda now runs the event as an annual festival. The mayor said, after the event, "We were a tiny place in Norway. Now we are a town in Europe".
The annual European Capital of Culture, which first came in 1985, is designated to organise a series of cultural events with a strong pan-European dimension for one year, welcoming artists, performers and thousands of tourists, and presenting the city's culture and history.
In 2008, Miller prepared about 1000 cultural activities and projects for the Stavanger2008.
One year later, she wrote the Spanish city of Burgos's bid to be European Capital of Culture for 2016.
In Miller's view, the soul of a city's culture must be people. "It is critical to create venues where the public come together to share, debate and discuss, to be curious and to create-and through this process to shape the soul of their city," she said.
Besides, Miller stressed the significance of a city's feeling of cultural flow.
She further explained that a city with cultural flow is where the widest population is really engaged with the day to day business of culture; where the orchestra doesn't just perform, but talks to its audience and the orchestra talks back; where the theatre company builds work with its community and their children; where the Literature House or library is a hub of opinions and local creativity; where rock musicians design new instruments along with young designers.
Art, culture and diversity are social glue of such city, Miller told NBD.
Chengdu, a city built 2,300 years ago, is striving to build itself into a world cultural city, and is in need of international experience.
Miller held that it is important to forge creative partnerships. "Imaginative performing arts organisations and projects like EU Capitals of Culture are increasingly looking to the creative industries-fashion, gaming, publishing, film and video, design-in order to build innovative collaborations," Miller said.
She also said cities that are developing themselves into cultural cities should learn from each other.
"Chengdu has an extraordinary cultural history, yet is now an exceptionally modern city. Perhaps it is we, in the West, who need to learn from Chengdu the importance of cultural legacy," she added.
Email: zhanglingxiao@nbd.com.cn

Editor: Zhang Lingxiao