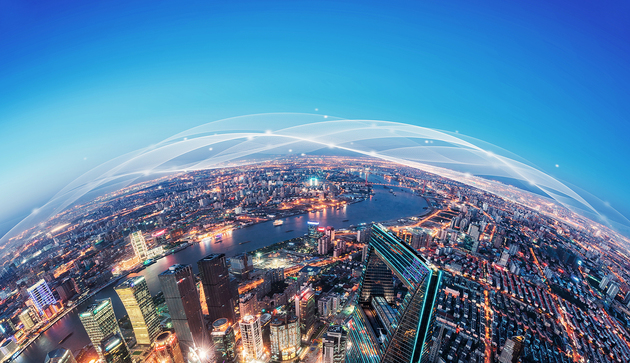 Photo/VCG
Nov. 1 (NBD) – It is predicted that China's cross-border e-commerce trade volume will exceed 9 trillion yuan (1.3 trillion U.S. dollars) in 2018, shows a report on China's cross-border e-commerce released by iiMedia Research.
According to the China E-Commerce Research Center, the first half of 2018 saw China's e-commerce trade volume totaled 4.5 trillion yuan (645.9 billion U.S. dollars). The export volume of cross-border e-commerce stood at 3.47 trillion yuan (498.1 billion U.S. dollars), representing a year-over-year increase of 26 percent and occupying 77.1 percent of the total. This shows cross-border e-commerce export has become a new growth pole of China's foreign trade.
An e-commerce report released by China Electronic Commerce Association indicates in 2017, North American, East Asian, and East European countries were primary destinations for China's cross-border e-commerce exports.
However, things become different now. Guests at the Cross-border E-commerce Service Resources Convention held on Tuesday commented in addition to East Europe, regions like Southeast Asia are currently the "Blue Ocean" for China's e-commerce firms since these regions are quickly expanding the use of internet technologies, and also boast vast markets and show high acceptability for Chinese products.
For example, Southeast Asia has a population of over 600 million but its e-commerce trade volume only takes up 1 – 2 percent of the whole retail volume, which reveals the enormous market capacity of the region.
Tech giants such as Alibaba and JD.com have already set foot in emerging markets.
Alibaba acquired stakes in Southeast Asian online retailer Lazada, which has a presence in Indonesia, Malaysia, Philippines, and Thailand, in 2016, and invested in Indonesia's largest e-commerce platform Tokopedia in 2017.
JD.com established an Indonesian subsidiary JD.ID in 2015 and joined Vietnamese e-commerce platform Tiki's C round of financing early this year.
Zhang Hongmei, person in charge of cross-border e-commerce of JD.ID, said despite the huge market and great potentials, it's rather hard to be deeply rooted in these emerging markets.
To Chinese e-commerce firms with an interest in the new battlegrounds, Zhang suggested customers in Southeast Asia now focus more on platform reputation than brands. Therefore, it's important for e-commerce platforms to build a brand image by providing genuine high-quality goods.
According to Na Xin, Chief Executive Officer of e-commerce platform SMZDM.com, e-commerce companies could promote transactions through social media platforms since young customers receive much information from social media and online KOLs are able to bring a shopping trend.
In Na's view, to attract high-level users, e-commerce platforms could partner with local KOLs, while to woo general users, they could leverage User Generated Contents to boost product sales.
Meanwhile, e-commerce enterprises could also seek help from overall services providers in logistics, consultancy, and customer acquisition.
Email: wenqiao@nbd.com.cn
Editor: Wen Qiao