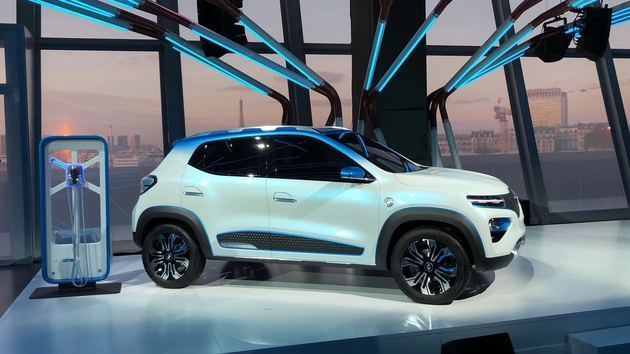 Photo/Renault provided to NBD
Oct. 11 (NBD) -- Electrification commitments of Renault will be a turning point for its development in China, Carlos Ghosn, CEO and Chairman of the French automaker, said on the eve of the 2018 Paris Motor Show.
The move came as total sales of Renault models in China dropped 9.7 percent to 42,000 units in the first 8 months of this year. As a late comer in the Chinese auto market, Renault has felt fierce competition.
Franois Provost, Chairman of Asia-Pacific at Renault, told NBD that the company is the largest EV maker in Europe with a market share of 22 percent. The company hopes to extend its expertise accumulated in European markets to China, he added.
It is noticed that Renault has launched a brand-new electric concept car K-ZE with a range of 250km, and the car will be manufactured at Dongfeng Renault's plant in Shiyan, central China's Hubei province in 2019.
In September last year, the Ministry of Industry and Information Technology of China said it was working on a timetable to phase out fossil-fuel powered cars. This will further accelerate the migration to electric cars.
In addition to Renault, many other international auto makers are also accelerating plans to electrify their cars in the Chinese market.
For example, German car maker Volkswagen AG said last year it would invest more than 10 billion euros (11.6 billion U.S. dollars) with its partners by 2025 to make and develop a range of new-energy vehicles in China. Daimler, too, said in 2017 that it will invest 755 million U.S. dollars in China for electric car and battery production with its joint venture in China.
Based on incomplete statistics, over 70 NEV projects were initiated in China in the recent year with a combined designed capacity of over 11 million units, involving 450 billion yuan (65.1 billion U.S. dollars) of investment in total.
Email: tanyuhan@nbd.com.cn
Editor: Tan Yuhan