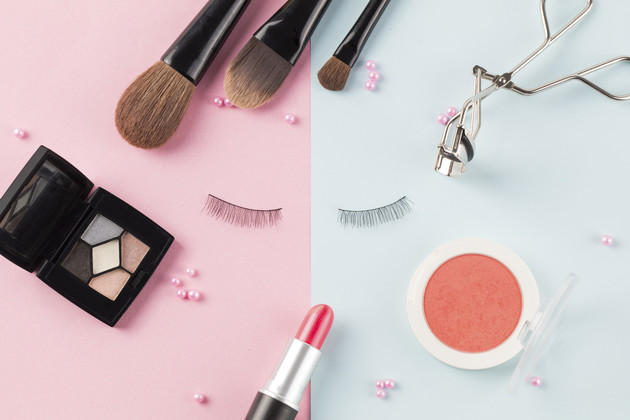 Photo/Shetuwang
A foundation stick from French cosmetics giant L'Oreal SA has become a must-have for some after making its Asian debut in China this summer, thanks to a new policy adopted by the Pudong New Area for cosmetics imports that has significantly sped up approval processes.
The Shanghai Pudong New Area launched the new registration policy in March 2017 to greatly shorten waiting times for cosmetic imports approvals. To date, the policy has benefited a total of 1,680 imported items.
"The creative alteration of the import process has saved at least three months for our companies, as imports and sales activities can be undertaken right after registration. In the meantime, all the administration requirements for product safety have not been lowered or changed," said Tu Chunyi, vice-president for product safety, regulatory affairs and claims at L'Oreal Asia.
Shanghai is a center for cosmetic product research and development, manufacturing, sales and consumption in China, but the former approval procedures prolonged the time needed to import such products to China, becoming a bottleneck for Chinese consumers looking for new products, said Shen Jianhua, deputy chief of Pudong Market Supervision Bureau.
As a result, many foreign cosmetic brands failed to get their seasonal makeup products launched in Chinese stores on time, and domestic customers found the products available to them were not in season.
L'Oreal was one of the first companies to benefit from the new policy. According to Tu, up to 200 kinds of cosmetic products under various L'Oreal brands were imported via the new registration policy, enabling Chinese customers to enjoy the products at the same time as their global counterparts.
"The new policy has greatly shortened our products' launch time, allowing us to introduce our latest products to the China market more efficiently," said Tu.
The stick foundation's recent high sales and positive feedback have encouraged L'Oreal to bring more seasonal products to the Chinese mainland for their Asian debut in the future, added Tu.
A total of 237 overseas companies from 32 countries and regions had imported their non-special use cosmetic products through the registration system in Pudong as of end June. The products imported under the new registration policy in 2017 were valued at 28.91 million U.S. dollars, and expanded to 73.12 million U.S. dollars during the first six months this year, according to Shen.
Following Shanghai's successful trial in makeup imports, the innovative policy will roll out in the nation's other free trade zones in Liaoning, Zhejiang, Fujian, Henan, Hubei, Guangdong, Chongqing, Sichuan and Shaanxi provinces, and Tianjin.
Shanghai contributes 58 percent of China's imported makeup trade volume. More than half of the country's nonspecial use cosmetics receive import approval in Shanghai.
Email: lansuying@nbd.com.cn
Editor: Lan Suying