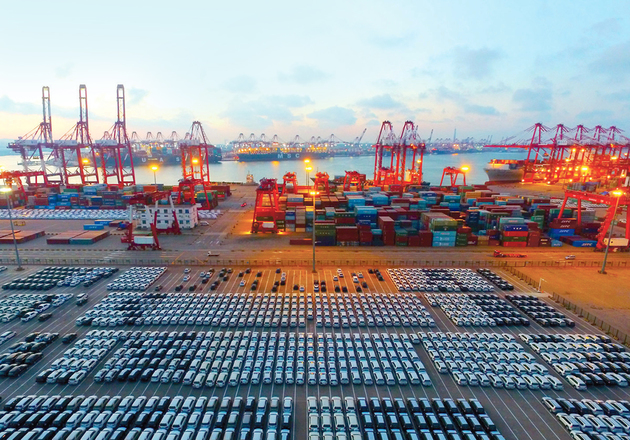 Photo/VCG
Aug. 7 (NBD) -- China's car imports declined by 87.1 percent in June from a year earlier to 15,000 vehicles and by 22.1 percent year over year in the first six months to 452,000 vehicles, according to a report released by the China Automobile Dealers Association (CADA).
Parallel car imports plummeted by 92.2 percent year over year to 1,121 vehicles in June.
The drastic slump is rarely seen in history and is mainly caused by China's tax cuts on foreign-made vehicles, Economic Daily reported citing Wang Cun, director of the CADA's import car committee. But so far, inventory of imported cars has been kept at an appropriate level.
In May, China announced that it would steeply cut import tariffs for foreign-made automobiles and car parts to 15 percent from 25 percent from July 1, however, tariffs on cars imported from the U.S. were raised to 40 percent.
The change could reshape the landscape of the imported car segment, even the entire luxury car market, Wang told business newspaper 21st Century Business Herald.
With import tariffs falling, consumers were reluctant to buy new cars because they were expecting a decrease in purchase prices of imported cars.
In June, sales of imported cars totaled 63,000 units in China, down 21.2 percent from a year ago.
Among the top 10 best-selling imported car brands, 8 experienced falling sales in the month, namely Volkswagen, BMW, Lexus, Audi, Land Rover, Mini, Porsche and Infiniti.
To partially offset the impact of tariff increases on American-made cars, Mercedes-Benz lifted prices of its GLE and GLS models and BMW raised prices of X5 and X6 models in China in July. But the rates of increase suggest that they are absorbing much of the higher costs stemming from bringing their models made in the U.S. to China.
To stay competitive in the fierce competition, American brands such as Ford didn't increase car prices.
The companies may have sufficient inventories to support their decision in the following two or three months, but after the period, it wouldn't be a surprise to see America brands to hike prices, noted Wang.
Changes in selling prices is only a short-term solution, and many car makers are looking to relocate their factories outside of the U.S. or speed up localization in China to retain their market share.
BMW announced in late July that it will invest 1 billion euros (1.17 billion U.S. dollars) to build a new car factory in Hungary with a designed annual production capacity of 150,000 cars. Two month prior to that, BMW's Chinese venture BMW Brilliance announced the opening of its new Dadong plant in Shenyang after an expansion.
Daimler CEO Dieter Zetsche, once noted his group is seeking for measures to reduce the impact of trade tensions. It may move some of its production lines from America to China.
With these measures, auto makers can gradually offset the impact. After all, it will take a long time to build brand image and competiveness. That's why carmakers are cautious in raising prices, noted Wang.
Email: tanyuhan@nbd.com.cn
Editor: Tan Yuhan