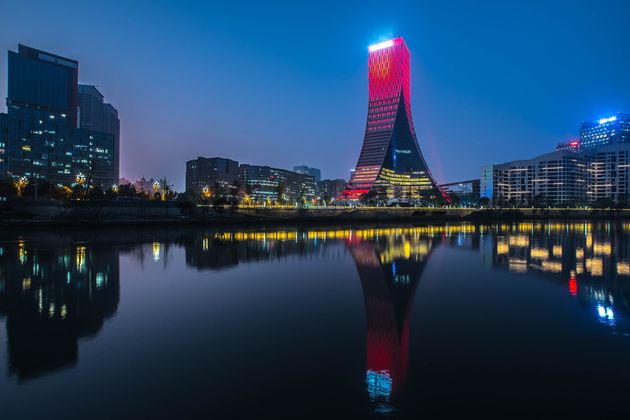 The year 2018 marks the 40th anniversary of China's reform and opening-up.
As negotiating for and building a community of common destiny becomes the upgraded footnote of the reform and opening-up, China shows its strong desire to deliver its new plan to the world. Every city in China needs to embrace the new round of opening-up.
President Xi Jinping's report to 19th CPC National Congress said that China's open door will not close, but open wider in the future. For cities, the opening-up is to create unprecedented opportunities, and it is crucial for cities to foster new competitive advantages so as to build open economy.
The new opening-up landscape has already taken shape across China. Last year, as the third batch of free trade zones was established, this national pilot program was officially extended to inland China. The continuous promotion of the Belt and Road Initiative helps Chengdu in Southwest China come under the spotlight unprecedentedly and the city thus embraces various opportunities.
By adopting the new opening-up philosophy of "more comprehensive, more in-depth, more pragmatic", Chengdu lived up to expectations, having achieved a total export-import volume of about 394.2 billion yuan (62.4 billion U.S. dollars) in 2017, up 45.4 percent year on year. It ranked the first place among the country's sub-provincial cities in terms of the growth speed.
It's noteworthy that Chengdu has upgraded its opening-up, bringing in platforms instead of mere projects and leaning towards an "immersion" attitude from the "pouring-in" type. In the city's most updated master plan (draft), Chengdu lists "building the international gateway" as the strategic positioning in its future development.
Ruan Zongze, executive vice president of the China institute of International Studies, said to NBD that cities stand at the same starting line when facing new opening-up demands. Ruan further pointed out that Chengdu should lead the opening-up in western China and should explore its path of opening-up.
Email: gaohan@nbd.com.cn; zhanglingxiao@nbd.com.cn
Editor: Gao Han