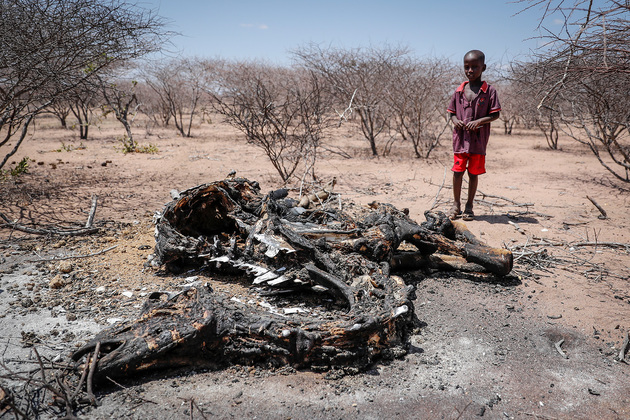 Photo/VCG
On the evening of July 4 Beijing time, the World Meteorological Organization (WMO) declared the formation of El Nino conditions in the tropical Pacific Ocean for the first time in seven years.
On July 5, the preliminary data released by the National Oceanic and Atmospheric Administration (NOAA) showed that the global average temperature for two consecutive days (July 3 and July 4) broke the record, and July 4 became the hottest day on record globally.
NBD noted that since the beginning of the year, there have been a number of climate records have been broken: record high temperatures in many parts of the world, record high sea surface temperatures, record high levels of carbon pollution in the atmosphere, and record low Antarctic sea ice area., etc.
El Nino could cost the global economy $3 trillion
"Due to rising greenhouse gases and the arrival of the El Nino in the Pacific, 2023 is likely to be the warmest on record globally." Over the past month, we have seen some of the highest global sea level and air temperatures on record, with two consecutive days of record global temperatures this week." Dr. Holly Ayres, a postdoctoral climate researcher at the University of Reading in the United Kingdom, pointed out in an interview with NBD.
In India, the world's leading rice producer, El Nino weakens the monsoon, which the country relies on to irrigate aquifers and grow crops.
NBD noted that according to a study released by Dartmouth University researchers in May this year, El Nino in 2023 alone could cause $3 trillion in losses to the global economy, and the recession after an El Nino event could last 14 years or even longer.
In addition, under the influence of El Nino, global temperatures may be temporarily 1.5 ° C above the pre-industrial average. This is a critical tipping point beyond which the odds of extreme floods, droughts, wildfires and food shortages are likely to increase dramatically globally.
Finally, El Nino could also increase cases of viral diseases, with the World Health Organization (WHO) predicting in June that the weather pattern could lead to the spread of diseases such as dengue, Zika and chikungunya.
Global emissions reductions will not happen overnight, we must begin as soon as possible
The Paris Agreement aims to keep a global temperature rise this century well below 2 degrees Celsius above pre-industrial levels and to pursue efforts to limit the temperature increase even further to 1.5 degrees Celsius. However, as humans continue to burn fossil fuels, global temperatures have already risen by about 1.2 ° C.
There is a 66% likelihood that the annual average near-surface global temperature between 2023 and 2027 will be more than 1.5°C above pre-industrial levels for at least one year., WMO said.
Professor Petteri Taalas, Secretary General of WMO, said on 4 July: "The declaration of an El Niño by WMO is the signal to governments around the world to mobilize preparations to limit the impacts on our health, our ecosystems and our economies. Early warnings and anticipatory action of extreme weather events associated with this major climate phenomenon are vital to save lives and livelihoods."
In fact, climate experts have acknowledged that the goal of limiting long-term global warming to 1.5 ° C is out of reach, and countries have failed to set clearer targets.
Boyin Huang, a physical scientist and oceanographer with the US National Oceanic and Atmospheric Administration (NOAA), pointed out in an interview with NBD that "In general, I think global climate change is a result of overexploit of the earth. To solve this problem, we need the wisdom of all mankind."
As for global emissions reduction, Mark C. Serreze is the Director of the National Snow and Ice Data Center (NSIDC), pointed out in an interview with NBD that the global economy is based on fossil fuels, so changing our energy economy, lifestyle, and moving away from fossil oil fields will be very difficult.
"It's going to be a long road. The effects of climate change are already happening, so we have to adapt to a warmer world, and all the extreme climate events that come with it. Significantly reducing greenhouse gas emissions is the way forward for all of humanity, and it is feasible. This will not happen overnight, we must start as soon as possible." Mark Serreze add.
Editor: Alexander