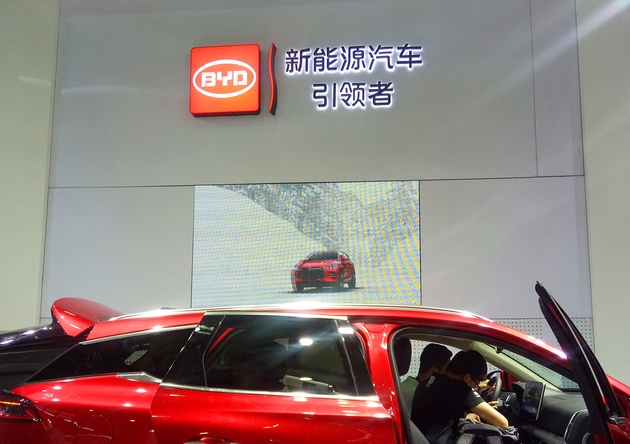 Photo/Zhang Yun (NBD)
BYD and the government of Bahia State of Brazil on Tuesday jointly announced that the two sides will set up a large production complex with a total investment of 3 billion reais (about 4.5 billion yuan), which will further promote BYD's globalization process.
The BYD Brazil production complex will consist of three plants: a production plant specializing in electric bus and truck chassis, a production plant for new energy passenger vehicles, and a processing plant specializing in lithium iron phosphate battery materials. Among them, the production line of new energy passenger vehicles covers pure electric and plug-in hybrid models, with a planned annual capacity of 150,000 vehicles. The lithium iron phosphate battery material processing plant will make full use of local port resources to meet the growing demand for new energy products in the global market.
Ms. Li Ke, Executive Vice President of BYD and President of BYD Americas, said: "Building a large-scale production base complex in Brazil is an important milestone in BYD's development in the Americas market, which will help accelerate the popularity of new energy vehicles in the local market, and also play a huge role in addressing global climate change and improving people's quality of life."
The BYD Brazil production complex is scheduled to come into operation in the second half of 2024 and is expected to create more than 5,000 jobs in the country. Mr. Li Tie, General Manager of BYD Brazil, said: "Enterprises should create value and give back to society. We will set up a local production team and carry out a series of training activities to enhance the professional and technical capabilities of our employees and contribute to local economic and social development."
With the construction and operation of the BYD Brazil production base complex, BYD will continue to deepen its globalization layout and actively promote the global new energy industry to sustainable and high-quality development with the advantages of the whole industrial chain.
Editor: Alexander