On June 28, the 14th World Economic Forum Annual Meeting of the New Champions 2023 (Summer Davos Forum) kicks off in Tianjin entered the second-day schedule.
At the forum, National Business Daily (NBD) had an exclusive interview with Han Weiwen, the managing director of Bain & Company's Greater China offices.
Han Weiwen stated that he has a long-term positive outlook on the Chinese market. Bain & Company ("Bain") has been deeply rooted in China for over 30 years and will continue to deepen its presence in China.
When asked about the investment areas that he pays close attention to in China, Han mentioned that he is particularly interested in innovative projects, digitization, and intelligentization of enterprises. The most important thing is the sustainable development of enterprises, especially actions related to "carbon reduction".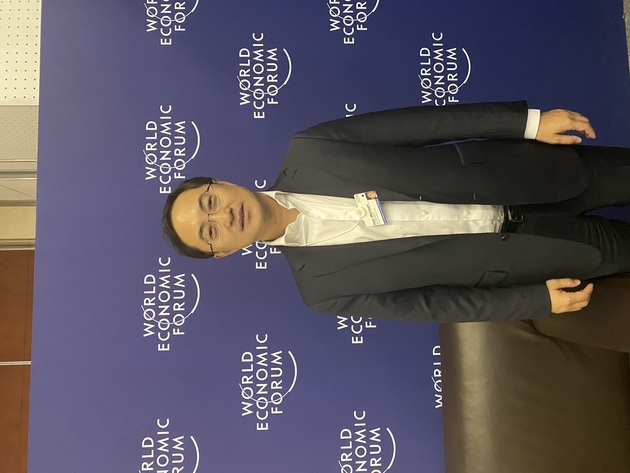 Han Weiwen Photo/NBD
Environmental protection an irreversible trend
NBD: As one of the world's largest strategic consulting firms, how does Bain view the Chinese market? What investment areas in China are you interested in?
Han Weiwen: We have a long-term positive outlook on the Chinese market. Bain has been deeply rooted in China for over 30 years and will continue to deepen its presence in China. Currently, we have offices in Beijing, Shanghai, Hong Kong, Shenzhen, and other cities, and we serve many Chinese and foreign companies as well as investors.
Next, Bain will focus on three things from a customer perspective: helping Chinese companies internationalize, helping foreign companies localize, and helping Chinese companies do better in China.
NBD: There were many topics related to environmental protection, sustainable development, and carbon neutrality at the Davos forum, and the public is increasingly concerned about environmental protection. How do you view this trend? How will Bain participate?
Han Weiwen: First of all, environmental protection is an irreversible trend. No matter what kind of enterprise, the first step is to fully learn and understand the "carbon reduction" policy. In addition, enterprises also need to set corresponding blueprints and plans, such as how much carbon to reduce and what type of carbon to reduce.
However, due to differences in industries, the urgency faced by different enterprises may be different. For example, for export-oriented industries with high pollution and high emissions, this issue is both important and urgent because it now involves carbon tariffs.
For relatively low-carbon industries and large leading enterprises, they should take the lead in the industry and start taking a series of actions. In terms of taking action, we need to start from two aspects.
On the one hand, we need to take some simple actions that can improve the company's performance and play a role in cost reduction and efficiency improvement without conflicting with economic interests. On the other hand, for long-term planning and investment in carbon reduction projects, this applies to the leading enterprises mentioned earlier, and they need to take the lead in this regard.
Regarding carbon reduction, Bain's first priority is to learn, help companies understand policies and various directions and action plans for "carbon reduction," including developing "carbon reduction" blueprints. In a win-win situation, we can directly help companies do this. In addition, sustainable change management requires early layout and investment by enterprises, which is needed by both investors and management, and this is also where we can participate.
'Chinese entrepreneurial spirit, one of main reasons why we have confidence in Chinese economy'
NBD: What is your view on the urgency and necessity of carbon neutrality transformation? Do you have any suggestions for Chinese companies to help them choose the right transformation model for themselves?
Han Weiwen: First of all, for Chinese companies, it is currently necessary to rebuild confidence, which is also an important topic of this year's summer Davos. One of the main reasons why we have confidence in the Chinese economy is the entrepreneurial spirit of Chinese entrepreneurs. After all, China is still developing, and there are still many opportunities in the market, as well as great potential for entrepreneurs to develop.
Secondly, because China has entered a new stage of high-quality growth, this growth model may be different from the relatively high-growth environment in the past, and this process requires adjustments to the ability structure model, which of course requires a lot of capital investment.
Finally, the internationalization of Chinese companies depends on different tracks. Some tracks are naturally international.
NBD: Recently, Chinese-funded enterprises have explored the phenomenon of "going out" exceptionally hot. What do you think of this phenomenon?
Han Weiwen: I just mentioned the issue of enterprise tracks. Some companies and their businesses are naturally global, and whether it is on the supply side or the demand side, a global layout is inevitably required.
Therefore, for these types of companies, "going out" is a necessary path. In this process, Chinese-funded enterprises also need to be localized when they enter other markets. They need to understand the laws and regulations, culture, and business environment of the country's market. Based on this, they can begin to organize team building and set overseas business directions.
"Going out" is a long-term path. For Chinese-funded enterprises, "going global" is still in its early stages, and this requires a long process, patience, and help from all parties.
NBD: Do you have any gains from attending this meeting that you can share with us?
Han Weiwen: The summer Davos itself is a very important communication and exchange platform. Cooperation between all parties needs opportunities to be realized, and the platform also gives us a good opportunity. In addition, this is an open exchange platform that can generate collisions of ideas and enrich our knowledge and experience.
Editor: Billy