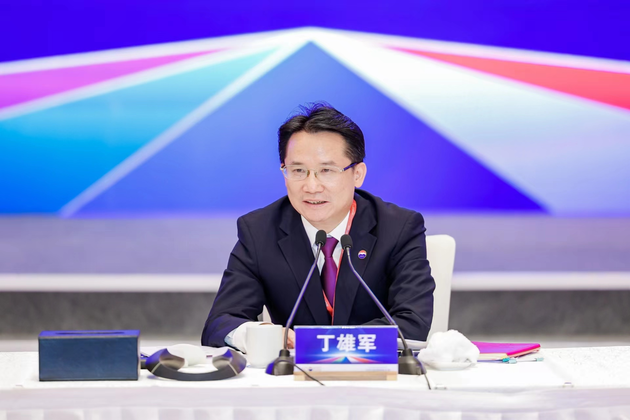 Ding Xiongjun Photo/provided to NBD
On the evening of June 12th, well-known private equity tycoon Lin Yuan posted a WeChat moment with the location set at Maotai International Hotel. At this time, there were still more than 10 hours before the annual shareholder meeting of Kweichow Moutai for 2022.

Before Lin Yuan's post, Yang Delong, chief economist of First Seafront Fund, had already arrived at the hotel. "This is my second time attending the Kweichow Moutaishareholder meeting. More and more people are coming to attend the Kweichow Moutai shareholder meeting, which also reflects everyone's recognition of good companies," Yang Delong said.

Since the beginning of this year, the volatile correction in the liquor sector has tested the patience and confidence of investors. People who came to the meeting were constantly arriving, hoping to get some signals from the annual shareholder meeting of Kweichow Moutai, the "leader of the liquor industry".

At 8 o'clock on the morning of June 13th, the lobby of Maotai International Hotel was bustling, and there was a long queue at the shareholder registration desk.

National Businss Daily (NBD) noticed that there were many people in the queue with their families. A media practitioner exclaimed on WeChat moments, "This is the second year in a row that I have seen shareholder representatives bringing their children to the Kweichow Moutai shareholder meeting. I have also seen many senior investors who have held Kweichow Moutai stocks for more than ten years. Many of them have continued to increase their holdings and have never left. The Kweichow Moutai shareholder meeting may be the A-share market's most emotionally charged super IP."

When Ding Xiongjun, chairman of Kweichow Moutai, led the board of directors and senior management team into the venue, warm applause broke out. At the 2022 annual shareholder meeting, the company's management team had in-depth discussions with investors on issues such as dividends, price increases, industrial investment, and fund utilization.

"The liquor industry is highly resilient, and long-term holding is the right choice." Ding Xiongjun's words may be enough to reassure investors.
Editor: Billy