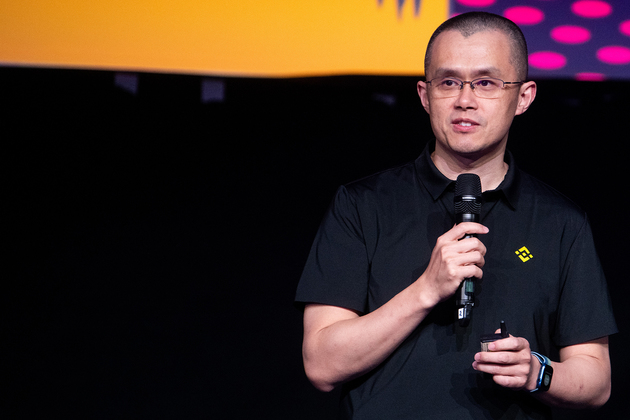 Photo/VCG
The US regulatory crackdown and supervision on the cryptocurrency industry is becoming increasingly severe.
SEC sued Binance and its CEO Changpeng Zhao on Monday for allegedly operating a "web of deception," piling further pressure on the world's biggest cryptocurrency exchange. One day later, it sued Coinbase, accusing it of illegally operating without registration with the regulator.
Kevin O'Brien, a partner at Ford O'Brien Landy and a former federal prosecutor, said "If the SEC prevails in either case, the cryptocurrency industry will be transformed."
After the SEC filed a lawsuit, Coinbase saw a net outflow of about $1.28 billion. From June 6th to 7th, Coinbase's stock price fell by a cumulative 20%. Paul Grewal, Coinbase's general counsel, said in a statement that the company will continue to operate as usual and "demonstrate its commitment to compliance."
However, Stephan Lutz, CEO of the Bitcoin Commodity Exchange Group BitMEX, to NBD in an interview that whether SEC succeeds or not, cannot be predicted but we can observe some short and mid-term impacts to the industry. This is not to be seen as a disruption to the industry but a disruption for one large market. The distributed nature of crypto is an innate protection against collapse due to external shocks.
For investors, the visible short-term effects of the SEC cases against Binance and Coinbase are the downside pressure on prices for crypto stocks and alt-coins. Valuations of US-based cryptocurrency startups are impacted too. Crypto Investors are likely to keep funds in crypto but divest towards Bitcoin because these are unlikely deemed as a security, or stablecoins due to their correlation with fiat. USD Fiat inflows into crypto may encounter difficulties if service providers such as banks increase their caution working with crypto business - similar to what we observed during the SVB crisis a few months ago, added Stephan Lutz.
On the topic of securities definition, it is unfortunate that the chosen regulatory approach is not offering more clarity and clearer guidelines to the industry but instead taking the issue of securities definition to the courthouse, once again, Stephan Lutz commented.
We believe the protection of user funds and regulatory compliance is essential to our business and industry.  As such, cryptocurrency exchanges must build reliable business operations and safe platforms. Those industry players leading the efforts to improve investors' safety should be considered as partners by authorities to develop better-suited and fit-for-purpose regulatory frameworks. Thus, making sure actors with clear, focused, safe, and proven business models, that have learned their lessons during the last cycles, can continue to provide value to their legitimate customers, said Stephan Lutz. 
Editor: Alexander