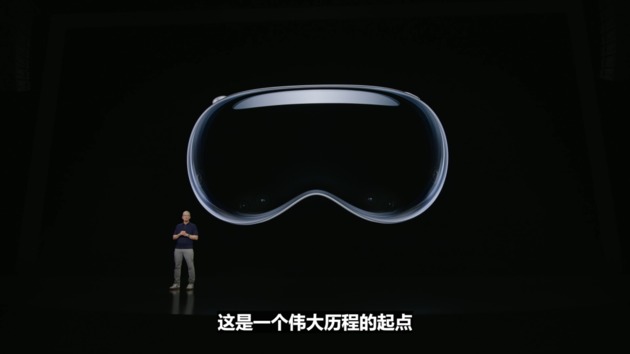 Photo/Apple website
On Monday (US local time June 5), Apple's 2023 Worldwide Developers Conference (WWDC23) was held in San Francisco, USA with the theme "Codenew worlds".
Apple's stock price rose more than 2% before the meeting and reached nearly $185 on Monday, setting a historical intraday high. After Cook announced the price of Vision Pro, Apple's stock price fell. As of the close of June 5th local time, Apple (AAPL) reported $179.58, down 0.76%, with a market value of $2.8 trillion.
Apple's nearly RMB 25,000 "revolutionary product"
On Monday local time (June 5), Apple's Vision Pro headset was officially released. It is equipped with a Micro OLED screen with 23 million pixels, and each eye is allocated more pixels than a 4K TV, which can achieve a viewing experience of a 100-inch screen and support 3D video viewing with a cinema-level video viewing experience. For myopic people, Apple cooperated with Zeiss to design plug-in lenses using magnetic suction. Disney CEO Robert Iger participated in Apple's WWDC23 and said in a pre-recorded video that once Vision Pro is shipped, Disney will provide streaming services for it.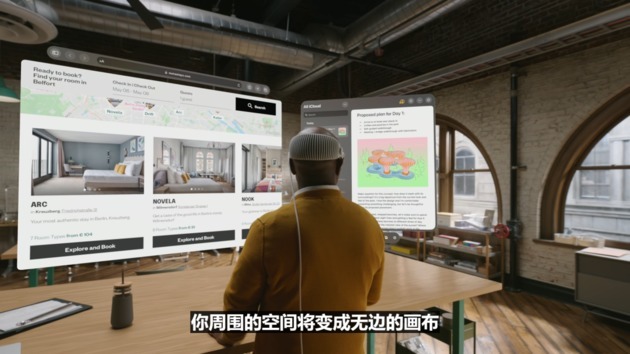 Photo/Apple Website
In addition, Vision Pro runs the new visionOS operating system and can unlock and enter passwords through iris.
Vision Pro is priced at $3,499 (approximately RMB 24,850) and will be launched in the United States early next year and gradually launched in other countries and regions thereafter. It is worth noting that the price of Vision Pro is significantly higher than that of similar products from competitors. For example, Quest 3 launched by Meta this fall is priced at $499.99 for 128GB. Even Quest Pro, which is positioned as high-end, has a first-release price of "only" $1,499.99.
Apple analyst Ming-Chi Kuo is now projecting that the Apple headset won't begin mass shipments until late Q4 2023 (October to December) — or even early 2024.
The largest MacBook Air in history
At the conference on Monday local time, the first to appear was the 15-inch MacBookAir. This is the largest MacBook Air in Apple's history and is equipped with an M2 chip with a battery life of up to 18 hours.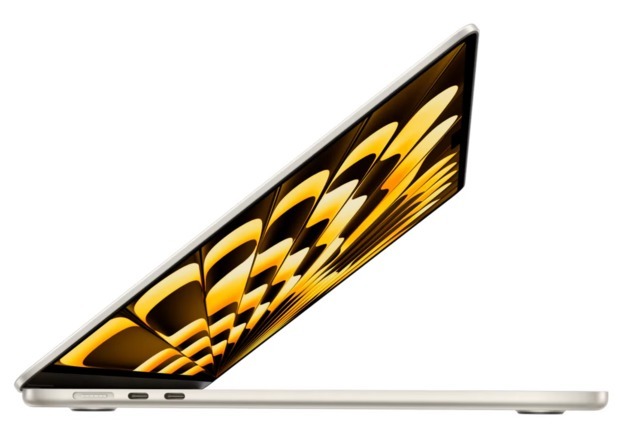 Photo/Apple Website
In addition, Apple has launched a new version of Mac Pro equipped with an M2Ultra chip with a starting price of $6,999. This means that all products in Apple's Mac series have completed the transition to their own chips.
"Hey Siri" becomes history
In addition to newly launched hardware products, devices such as iPhone, iPad, Mac and Apple Watch have also received operating system updates as usual.
The system has been optimized for Siri wake-up mode and now only requires you to say "Siri".
Apple has launched the brand-new macOS Sonoma system with game mode added to improve the gaming experience. Hideo Kojima appeared at Apple's WWDC23 and announced that "Death Stranding Director's Cut" will land on the Mac platform later this year. Hideo Kojima also said that more works will be released on the Mac platform in the future.
Editor: Alexander