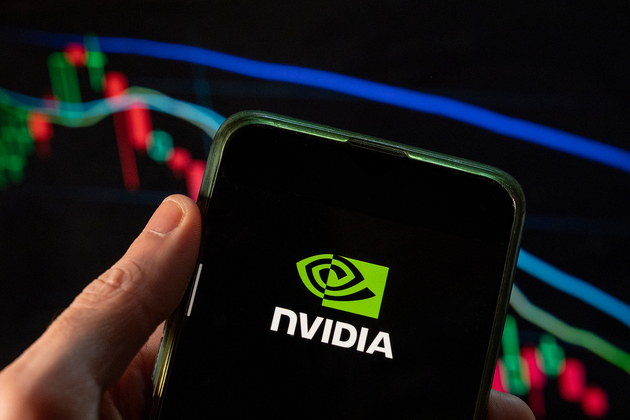 Photo/VCG
Nvidia on May 30 climbed 2.99% to $401.11, making it the first US chipmaker to see its market value breaking 1 trillion US dollars.
The company has been riding the wave of artificial intelligence, outshining Microsoft, the parent of ChatGPT, with its cutting-edge products. Nvidia's A100 and H100 chips are in high demand among AI researchers and developers, but they are hard to come by.
Zhang Yi, a senior researcher at Microsoft Research Asia, said on a podcast that it was amazing that the world could not produce enough A100 chips. No one saw this coming a year ago. The A100 chip, which Nvidia launched in 2020, is now a rare commodity, while the H100 chip, which powers ChatGPT, is being bought up by big corporations. This has fueled Nvidia's growth and stock performance.
Brannin McBee, founder and CEO of AI startup Core Weave, said that the H100 chip was one of the most sought-after engineering resources on the planet. His remark reflects Nvidia's dominance in the industry.
According to Companies Market Cap, Nvidia ranks sixth in the world by market value and is the most valuable chip company. It is worth almost two times as much as TSMC ($534 billion) and is only about $200 billion behind Amazon. So far, Nvidia's stock price has soared about 180% this year.
Nvidia's shares jumped nearly 30% on the day after it announced upbeat revenue forecasts and earnings guidance for the next quarter.
Editor: Alexander