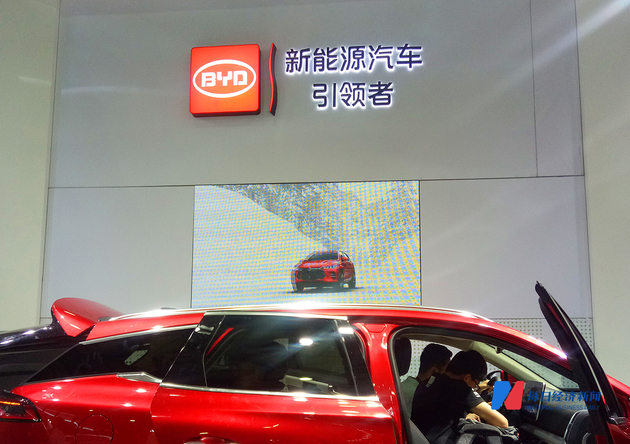 Photo/Zhang Yun (NBD)
Chinese automaker on Monday issued a response to the accusation of Great Wall Motor that fuel vapor emission of BYD is not up to regulations.
On May 29, BYD said on the interactive platform that BYD DM-i is a dual-motor parallel architecture designed based on the electric vehicle platform, which realizes the decoupling of the engine and the wheels (disconnected) and allows the engine to start flexibly in EV mode. The fuel vapor can be drawn out of the carbon canister. BYD independently developed the fuel vapor emission control technology of the atmospheric pressure fuel tank, which can meet the evaporation emission regulation standards.
It can solve the problem in about 4 minutes, without increasing fuel consumption or noise, and can complete fuel vapor desorption, vehicle power generation, and engine maintenance.
In addition, BYD said it has a track record of PHEV plug-in hybrid technology, which has experienced four generations of power system optimization and upgrading since 2005.
The third-generation power system is designed based on the fuel vehicle platform and cannot realize the decoupling of the engine and wheels. In EV mode, it cannot flexibly start the engine to draw out the oil vapor in the carbon canister, so it adopted a high-pressure fuel tank at that time to meet regulatory requirements.
In 2020, BYD launched the fourth-generation plug-in hybrid solution, which was a newly designed solution based on the electric vehicle platform.
According to BYD, BYD DM-i super hybrid is equipped with a super electric hybrid system, which is a hybrid technology based on electricity, with a low fuel consumption of 3.8L per 100 kilometers and a combined range of more than 1200 kilometers. It was officially released in January 2021.
It is noticed that the Qin PLUS DM-i and Song PLUS DM-i models mentioned in the statement of Great Wall Motors are the earliest models equipped with DM-i super hybrid technology under BYD, which were launched in March 2021.
Editor: Alexander