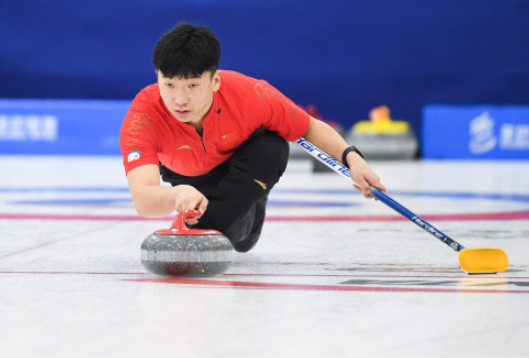 File Photo/Xinhua
The World Curling Tour (WCT) will hold its first international top curling event in Chengdu and plans to build the first professional curling venue in the city's Xindu District.
Curling is an ancient sport. Known as ice chess, it is believed to have originated in Scotland sometime before the 16th century, which requires skills and is highly entertaining. At present, curling has become one of the Winter Olympic Games.
As the world's governing body for curling accreditation, WCT is a group of curling bonspiels featuring the best male, female, and mixed doubles curlers in the world and offers the highest rewards.
In 2022, WCT Asia Pacific Headquarters established a presence in Chengdu's Xindu District, which is the first time for a major global sports league to have its Asia Pacific headquarters in the city.
It is of great significance for Chengdu to hold the 31st World University Summer Games and to promote the construction of the world event city.
"We hope that under the influence of WCT, more people in the district and its surrounding areas will participate in curling and ice sports," said Yang Fan, General Manager of International Cooperation at WCT Asia Pacific Headquarters. WCT has always been committed to leveraging its global influence and snow sports resources to support China's ice and snow national strategy.
Editor: Tan Yuhan