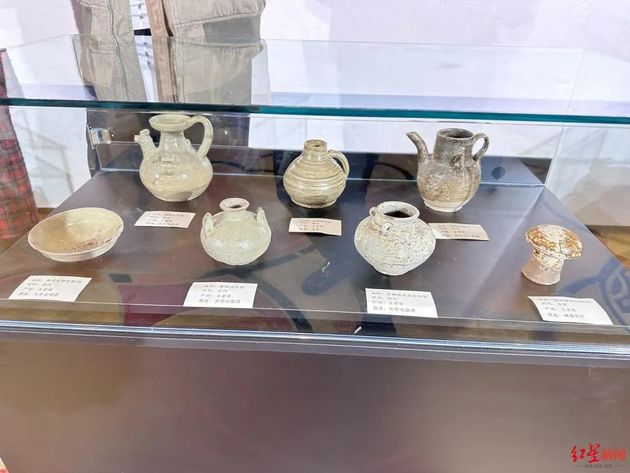 Photo/Red Star News
March 8 (NBD) -- Southwestern China's Chengdu is set to have a new public park - an archaeological site dedicated to the ancient art of ceramics.
The Yutangyao Kiln Site, located in Dujiangyan city, was one of the largest kiln sites in the Tang and Song dynasties, which has great historical value and forms an important part of the Si Chuan Kiln series.
On March 6, a seminar was held in Dujiangyan to discuss the protection and utilization of the site.
It is reported that the city will be fully committed to the transformation of the site into a public park, where visitors can experience the restoration of the cultural heritage of ceramics and enjoy a variety of tourism products related to the industry.
The site is 2.15 kilometers long and 1.75 kilometers wide, covering an area of 2.5 square kilometers. It is composed of 17 kiln packages and is known for its many kiln mouths and variety of ceramic products.
Dujiangyan city is speeding up the approval of the protection plan and the archaeological excavation plan.
The public park will cover an area of around 3400 mu, which is expected to become a public space with the combined functions of a museum, an international tourist destination, a cultural and creative industrial park and a living demonstration area.
Editor: Tan Yuhan