Photo/Weibo account of F4 Chinese Championship

Feb.18 (NBD) -- Chengdu, China is to embrace a Formula 4 racing competition this year, according to the provisional calendar announced by The International Automobile Federation (FIA).
The F4 Chinese Championship will feature five rounds and eighteen races, with the fourth round taking place in October at the Chengdu Tianfu International Circuit.
This is the fourth major international racing event to be held in the city, following the China Endurance Championship, the China Supercar Championship and the China Automobile Field Professional League. According to the previous calendar, Chengdu Tianfu International Circuit will host its first event, the China Drifting Championship, in May this year.
The F4 Chinese Championship is part of the FIA's effort to promote Formula racing and bridge the gap between karting and F3. It provides a pathway for young drivers to progress from karting to F4, F3, F2, and eventually to F1.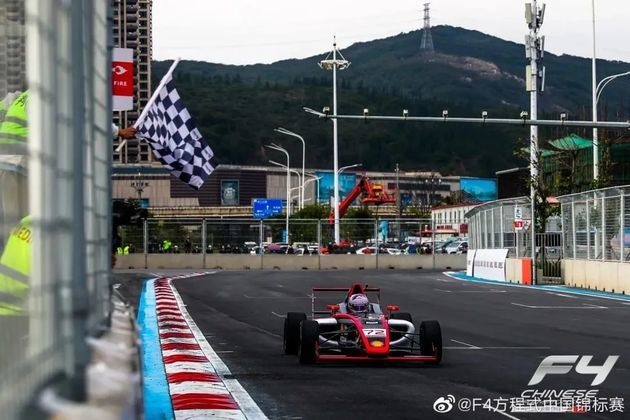 Photo/Weibo account of F4 Chinese Championship
The first FIA Formula 4 China Championship was held in 2015, authorized by the FIA and hosted by the China Automobile and Motorcycle Sports Federation. It marked the beginning of China's alignment with international Formula racing and was aimed at cultivating more young Chinese drivers to reach the top world events such as F1.
The Chengdu Tianfu International Circuit is one of the major projects of the World Sports City during the 14th Five-Year Plan. With a total investment of about 3 billion yuan and a total construction area of about 1600 mu, the raceway will become an international racetrack with level-2 international racetracks, international karting racetracks, and off-road racetracks, covering multifunctional scenes.
In the future, Chengdu will continue to strengthen the construction of sports facilities for the World Sports City. It will actively expand projects with high marketization level and suitable for international metropolises, such as automobile and motorcycle sports and extreme sports.
With the F4 Chinese Championship coming to Chengdu, citizens will have the opportunity to witness top-level "F1" events right at their doorstep.
Cover image: Tan Yuhan (NBD)
Editor: Tan Yuhan