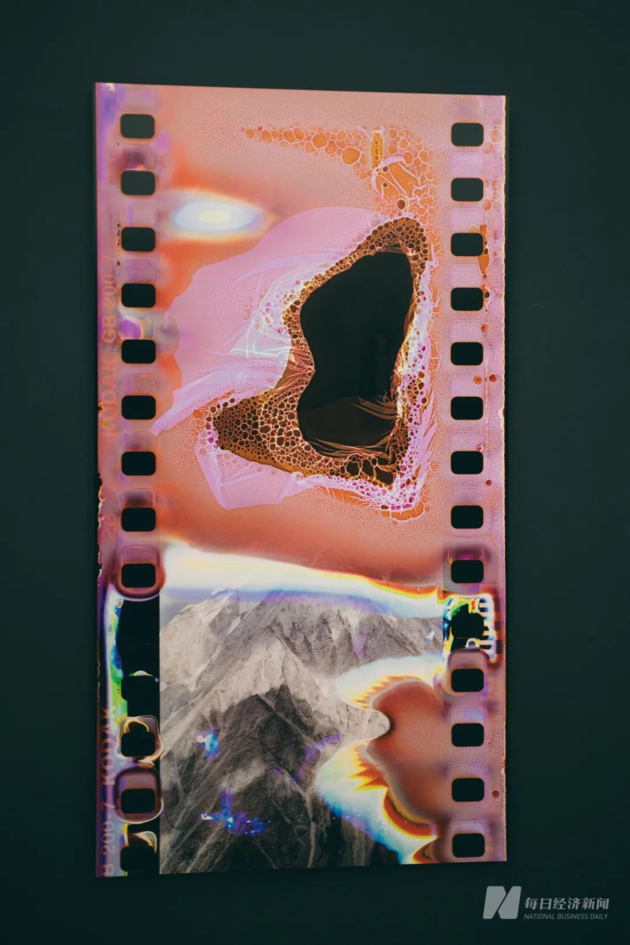 "Emotion and Universe" exhibition [Photo/Zhang Jian (NBD)]
The Harvest Moon Art Centre, nestled in the commercial centre of Chengdu, has become a hot spot thanks to an exhibition entitled "Emotion and Universe", which will last through February 28. 
In November 2022, the centre finally opened its doors. With the backdrop of the central business district, the contrasting dynamic and static images perfectly capture the interpretation of the two words "Harvest Moon" by its curator Yori Chen -- a poetic and visual feeling.
At the entrance, a piece of art entitled "Y-Youth" was hanged at the end of the hallway, with green colors seemingly ready to diffuse under the light. On the double doors leading to the external platform, another piece of art by the same artist, "Two Trees", was placed in the middle, with red colors ready to diffuse.
National Business Daily (NBD) recently sat down with Yori, discussing the positioning of the centre, the opening exhibition, and insights on the industry.  
NBD: What are the core concepts of the Harvest Moon Art Centre?
Yori: The core concepts are: "tide, integration, and change". The idea of diverse practices is the development strategy of the centre. 
For example, our opening exhibition is mainly presented in the form of contemporary art. On this basis, we also hope to be able to launch more forms of projects more flexibly.
NBD: Could you introduce your team and operation?
Yori: The team is composed of talents in different fields. Take the opening exhibition for example, it demonstrates the joint efforts of partners in the fields of curation, design, media, and branding, finally guided and decided by the curator.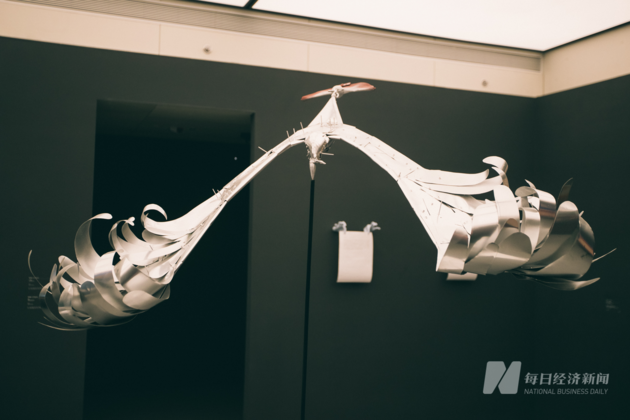 "Emotion and Universe" exhibition [Photo/Zhang Jian (NBD)]
NBD: What are the focuses of the centre?
Yori: The main focuses of the centre are permanent art exhibitions, cross-border collaboration, and derivatives.  
Permanent art exhibitions are our current focus, such as the "Emotion and Universe". We will pay more attention to contemporary art, followed by cross-border cooperation, and then we will plan commercial cross-border projects to continue the exploration together with the brand.
Derivative products will be launched according to different themes, which are still in planning. 
NBD: In your opinion, what role can the Harvest Moon Art Centre play in attracting young people?
Yori: What art centers or art spaces can bring to the audience is more of a feeling. Specifically, it is what people feel when they enter this space, and what they can feel when seeing the works or  the whole space.
This year, we want to present it in the form of a "living room" - to gather more people who love art in such a place in the city center, so as to promote their exchanges.
Not only young people, but also industry insiders and audiences have quite consistent feeling for our centre - a "small and beautiful" exquisite space. So in the next step, we will also want to make it full of texture.
Editor: Lan Suying