NBD AI Bulletin - Shengyi Technology Co Ltd (the Company, SH 600183, close price: 22.62 yuan) on December 7 said that the Company on the day received a notice concerning shareholding reduction from Ava International Limited. From November 16, 2021 to November 23, 2021, the shareholder accumulatively offloaded about 8.17 million shares by means of centralized bidding, accounting for 0.3539% of the Company's total equity. Its shareholding reduction plan has been completed.
The semi-annual report of 2021 shows that the main businesses of Shengyi Technology Co Ltd include copper cladding and bonding tablets, printed circuit boards, accounting for 80.73%, 16.52% of revenue, respectively.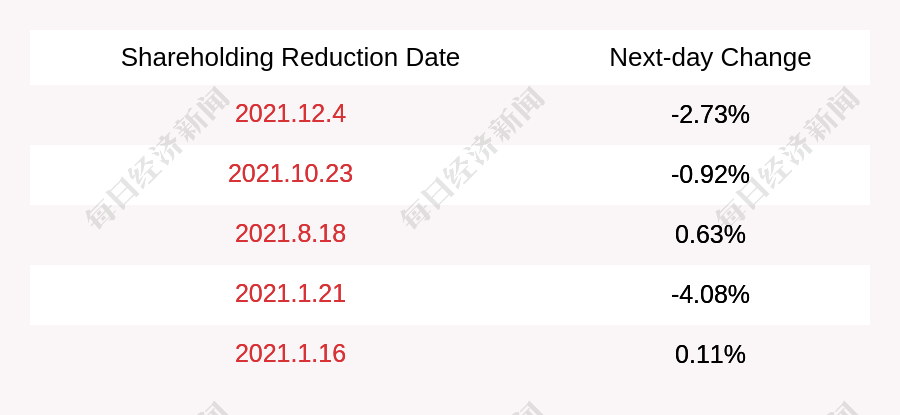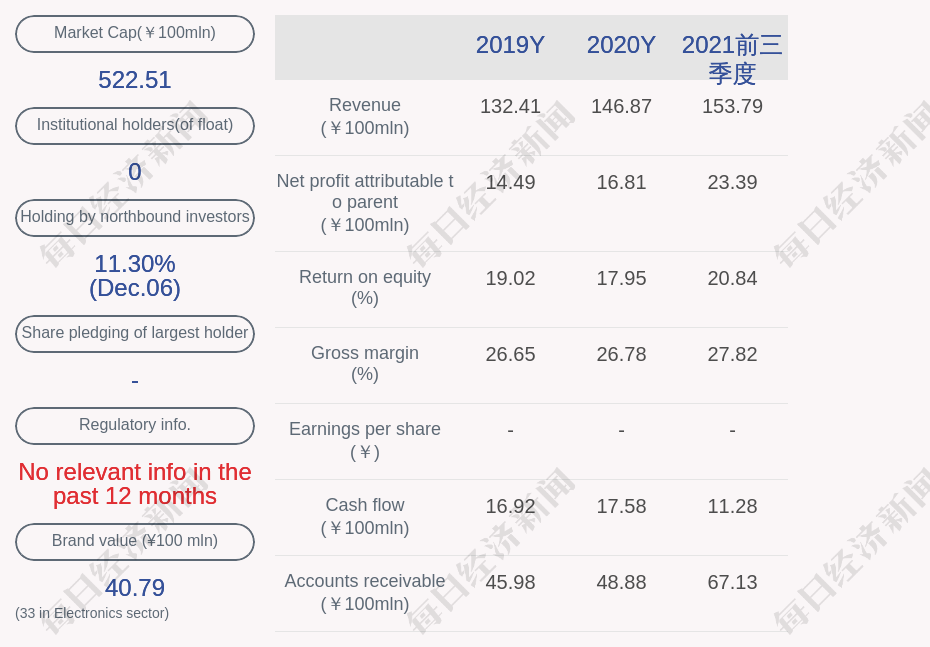 (By Lan Suying)
Disclaimer: The content and data of this article are for reference only and do not constitute investment advice. Please verify before use. Any action you take upon the information on this website is at your own risk.