NBD AI Bulletin - KINGFA Sci&Tech Co Ltd (the Company, SH 600143, close price: 13.67 yuan) announced on October 21 that as at the disclosure of this notice, shares held by the Company's 2016 employee stock ownership plan (ESOP) haven't been all sold out. In the second meeting of owners in 2021, owners have agreed to extend the term for the 2016 ESOP by 6 months through June 21, 2022.
The 2020 annual report shows that Kingfa Sci&Tech Co Ltd's main business is modified plastics, medical consumables, accounting for 91.06%, 7.73% of revenue, respectively.
Kingfa Sci&Tech Co Ltd's chairman is Yuan Zhimin, male, 60, master's degree at Beijing University of Technology. Kingfa Sci&Tech Co Ltd's general manager is Li Nanjing, male, 59 years old, doctor of management at University of Victoria, Canada.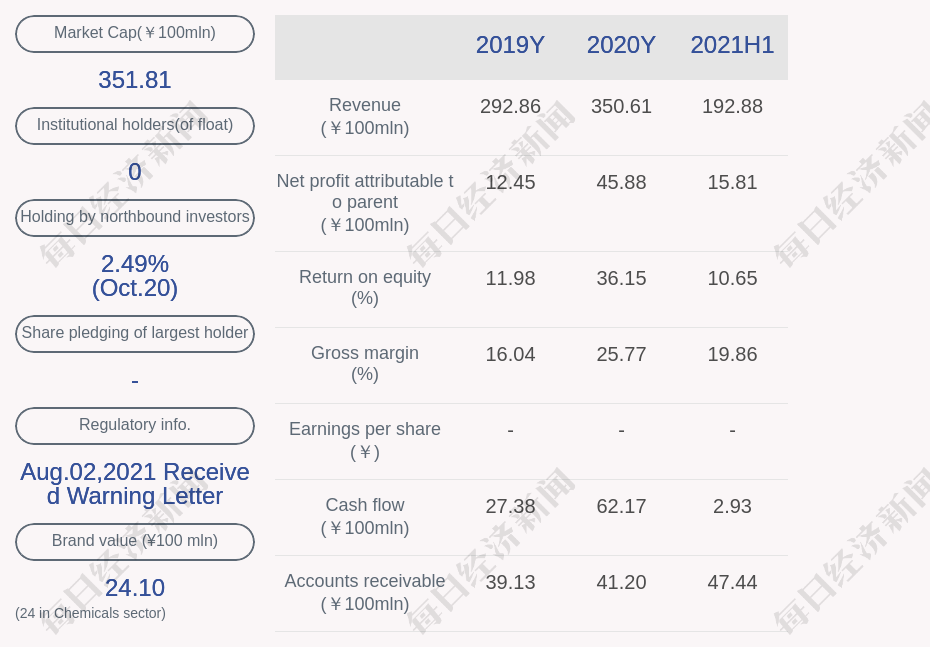 (By Lan Suying)
Disclaimer: The content and data of this article are for reference only and do not constitute investment advice. Please verify before use. Any action you take upon the information on this website is at your own risk.