NBD AI Bulletin -- Hangzhou Tigermed Consulting Co, Ltd (SZ 300347, close price: 173.5 yuan) on September 17 announced that Gao Jun, due to personal reasons, offered to resign as the deputy general manger, finance head and board secretary. The Company appointed Cao Xiaochun as the finace head, Li Xiaori as the board secretary, and Ruan Xinhui as the securities affairs representative.
The 2020 annual report shows that the main business of Hangzhou Tigermed Consulting is the service industry, accounting for 99.5% of revenue.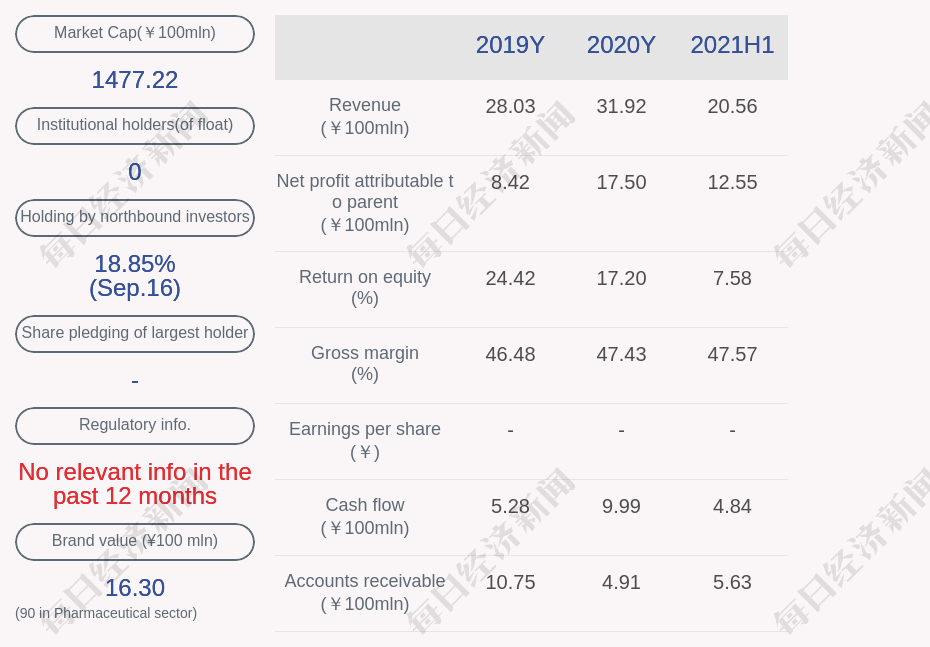 (By Gao Han)
Disclaimer: The content and data of this article are for reference only and do not constitute investment advice. Please verify before use. Any action you take upon the information on this website is at your own risk.