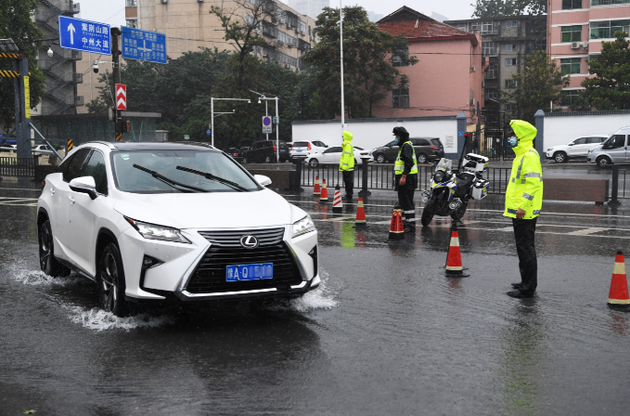 Photo/Zhang Haoran (Xinhua)
China's National Meteorological Center on Monday renewed a blue alert for rainstorms in multiple regions of the country, urging precautionary measures.
From 8 a.m. Monday to 8 a.m. Tuesday, downpours are expected in parts of Sichuan, Shaanxi, Shanxi, Hebei, Henan and Shandong. Eastern parts of Shandong Province will see up to 120 mm of rainfall.
Coastal regions of Guangxi and Guangdong as well as the island province of Hainan will see scattered rainstorms during the period.
Some of these regions are likely to encounter over 50 mm of hourly precipitation.
The center has advised local authorities to take appropriate measures to prepare for rainstorms, and reminded drivers of the possibility of waterlogged roads.
China has a four-tier color-coded weather warning system, with red representing the most severe warning, followed by orange, yellow and blue.
Email: gaohan@nbd.com.cn
Editor: Gao Han