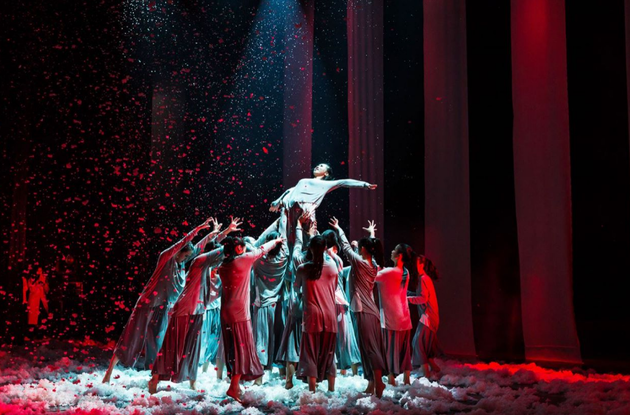 Photo/Shetuwang
To commemorate the 110th anniversary of the birth of renowned playwright Cao Yu (1910-1996), the Beijing People's Art Theatre is restaging one of his classic works "Family" from Oct. 15 to 25.
Adapted from renowned Chinese writer Ba Jin's novel of the same name, the play, which tells the story of a feudal family in China around the May 4th Movement, when the society was amid unprecedented turbulence, was first staged by the theater in 1984.
A series of other commemorative activities were also held by the theater, including the performance of "Thunderstorm," a milestone in modern Chinese drama by Cao, an exhibition on Cao's life, and a seminar. 
Email: gaohan@nbd.com.cn
Editor: Gao Han