Nov. 12 (NBD) -- While a self-named "new farmer" from the U.S. issued a post on Quora on January 18, 2018 seeking more ways to sell his farm products to more people offline, Jiumei, standing in a kiwifruit orchard at her hometown China's Xiangxi Autonomous Prefecture, was showcasing the tropical fruit grew by local villagers via Taobao's livestreaming platform Taobao Live.
At the other end of the platform sit thousands of consumers watching this livestream. The Xiangxi girl made her name in the livestreaming sector by selling the slow-moving Kiwifruit worth 400,000 yuan (57,056 U.S. dollars) in only two days.
On this year's Double 11 online shopping day, Alibaba broke the sales record again with gross merchandise volume (GMV) standing at 268.4 billion yuan (38.3 billion U.S. dollars). It is worth noting that more than 100,000 Taobao online shops used livestream to promote their products and the GMV made through Taobao Live in the first hour of the shopping festival surpassed the tally for the whole day of last year.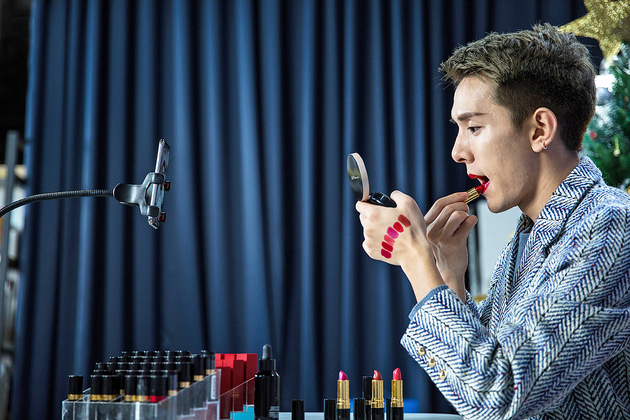 Beauty blogger Li Jiaqi (Photo/VCG)
From 2016 to 2019, livestreaming sales in China's e-commerce market has walked past its exploration period and into an explosive growth stage since 2018. Having e-commerce moguls Taobao and JD.com as early participants, the livestreaming market then witnessed the joining of social short-video platforms which also aspire to get a slice of the cake.
Pioneers in livestream selling: Taobao and JD.com
Back in 1992, China's first infomercial was broadcast on Guangdong TV's Zhujiang channel and 24 years later, the country's two largest e-commerce companies Taobao and JD. com introduced livestreaming services to boost sales.
"The definition that Taobao Live is the interactive infomercial broadcast on the Internet is inaccurate but intelligible," said person-in-charge of Taobao Live in an interview with National Business Daily (NBD). "Infomercials present the sales promotion scene on TV while we put it on the Internet, both of which can be seen as a tool to improve the efficiency of offline real economy. Infomercials was a real hit in the TV era and therefore there sees the inevitability of Taobao Live in the smartphone Era."
Taobao Live, launched in March 2016, hosted more than 10,000 Zhubos (livestreaming anchors), inked deals with 120 agencies and presented 650,000 livestreams as of March 2017, said senior director of Taobao content ecology Wen Zhong in a public speech, and the time users spent on the platform's livestreaming contents totaled 140 million hours in the period.
Prior to Taobao Live's initial ascent, both the platform and individuals involved in this adventure crossed the river by feeling the way from 2016 to 2017.
"At the beginning stage, platform businesses were trying to establish an attractive platform where hosts, sellers, and consumers can cluster through livestreaming shopping," said CEO of iiMedia Research Zhang Yi to NBD.
The 23-year-old Taobao blogger Liumeijiang was invited to become a Zhubo on the platform by "Taobao Xiaoer" (the staff member, 淘宝小二), several months after the launch of Taobao Live. The invitation was also sent to Vija, one of the platform's most popular celebrities today.
"I was a blogger on Taobao before starting my Zhubo career, using my influence to promote make-up and skin care products in the form of picture and text. However, the form was losing its effectiveness to market products with the rise of short videos," said Liumeijiang, "I was thinking of a transformation, and at that very moment I received Taobao's invitation to become a host."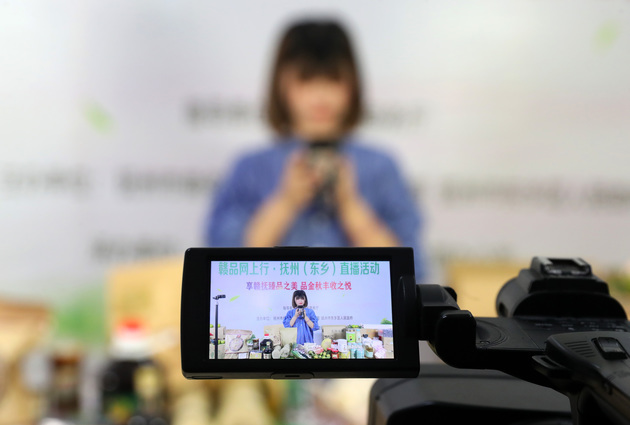 Photo/Tuchong
Liumeijiang firstly did livestreaming on Taobao five days a week, no shorter than three hours per session. "Taobao Xiaoer would urge hosts to broadcast if they were not online in several consecutive days, afraid of the traffic loss. Initially, Taobao Live was at an unappealing spot on the website. Nobody knows if it would make a success," said Liumeijiang.
In September 2016, six months after the launch of Taobao Live, Taobao's biggest rival JD.com broke into the live-streaming business. The battle over livestreaming sales between these two largest e-commerce platforms became intense on the 24-hour Double 11 shopping event that year. When JD.com's founder Richard Liu's cooking livestream was premiered on JD Live during the online shopping bonanza, Taobao Live granted merchants on the platform the access to promote their products through livestream.
"As to e-commerce platforms, I find it advantageous for those targeting low-end market like Taobao and Pinduoduo in the use of livestream sales, compared with JD.com whose users favor efficient shopping," said Zhang Yi to NBD.
Top e-commerce platforms were establishing a beachhead in the realm of livestream sales. In the same year, there also saw online fashion company MOGU and online discount retailer for brands Vipshop on the first batch of the player list. MOGU's live-streaming unit boasted a 30 percent month-on-month increase on GMV in November 2016 and the tally doubled to 60 percent in December of the same year, according to media outlet 36Kr.
Followers: Kuaishou and Douyin
Having also smelled the big potential of livestream sales, China's two largest short video-sharing apps Kuaishou and Douyin entered the social commerce space further to monetize their businesses.
Following Chinese e-commerce giants, Kuaishou ventured into the livestreaming-cum-e-commerce one year later, showcased as an original example of livestreaming apps evolving into shopping "destinations".
In June 2018, Kuaishou allowed selected users to open up "Kuaishou little store"(快手小店) on its platform, and the new service was upgraded in December of the year to include the partnership with Chinese e-commerce giants, in the hope of commercializing its 150 million daily active users (DAU).
Its rival Douyin also tapped into e-commerce by rolling out a shopping cart feature in December 2018. The popular short-video app with over 200 million DAU firstly launched personal online shop feature in May 2018 but loosened the requirements for applications seven months later, targeting at a much wider range of users.
On the Double 11 shopping day of 2018, an account on the platform sold 100,000 items through link sharing, with sales reaching 200 million yuan, revealed Douyin.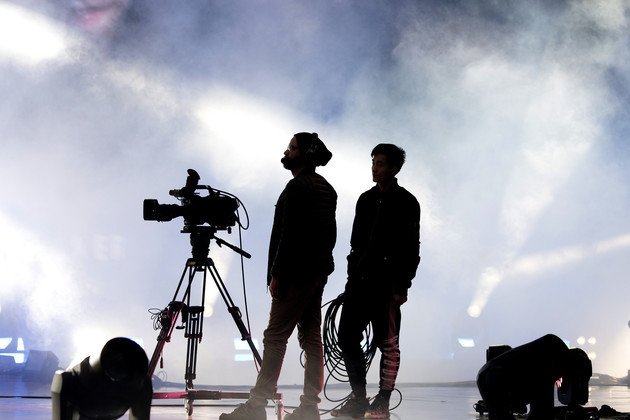 Photo/Shetuwang
Nowadays, most traffic generated by these two short-video platforms' livestreaming businesses is eventually flowing into e-commerce platforms.
"Viewer loyalty stands at a high level on Kuaishou and Douyin, which is beneficial in translating into consumer trust of products. But doing e-commerce needs the strict quality control, optimized logistics and excellent after sales service, more than high traffic, thus making it difficult for social video apps to develop their own e-commerce business," analyzed Zhang Yi to NBD.
Taobao Live eyes bigger with ambitious 'Village Broadcasting Plan'
"It was in 2018 that Tabao Live really stepped into the public eye. That year, it achieved a breakthrough in the financial performance: over 100-billion-yuan sales transactions were made through Taobao Live," remarked person-in-charge of Taobao Live to NBD.
In 2018, Taobao Live announced a turnover of 100 billion yuan, representing an annual growth rate of 400 percent. More than 600,000 varieties of commodities were sold via Taobao Live that year and the number of Zhubo added 180 percent from year-ago period, according to the livestream platform.
At its Investor Day in September 2018, Alibaba said monthly active users of its livestreaming section doubled in the second quarter of 2018, while shopping turnover rose 350 percent, based on Caixin Global.
From the initial livestreaming section on the mobile app of Taobao in 2016 to a standalone app in February 2019, Taobao Live foresees the bright prospect of the live-stream shopping and sets an ambitious goal this year to generate over 500-billion-yuan sales transactions over the next three years.
"I have been doing livestream at least 8 hours per session and six days a week since the second half of 2018," said Liumeijiang, "I signed with a multi-channel network (MCN) agency that year. Having a team to choose and inspect products, and monitor reviews and data, I can fully focus on my livestream. My revenue may pales in comparison with hottest livestreamers like Vija but I earned great money."
Stepping into 2019, Taobao Live announced its ambitious "Village Broadcasting Plan" (村播计划), making a promise to turn China's farmers into a new breed of content creators like Xiangxi girl Jiumei. The platform will cultivate 1,000 livestreamers across poverty-stricken areas in 100 rural counties, using the hosted show-and-tell format to promote agricultural products.
"Since the launch of Village Broadcasting Plan at the end of March this year, there sees one county mayor walking into Taobao live-stream virtual shopping room every two days and led to the employment of 10 million people. Livestream selling is trending in China's rural areas now," said person-in-charge of Taobao Live to NBD. "Besides villagers and net celebrities, sellers or brands who open a virtual livestream room and do their own live broadcast in fact are in a majority, based on our data. Livestream selling has become a 'standard configuration' for sellers and brands. In the future, the mainstream of livestream sales will be characterized by seller hosts and those with professional expertise of various areas."
Email: lansuying@nbd.com.cn
Editor: Lan Suying