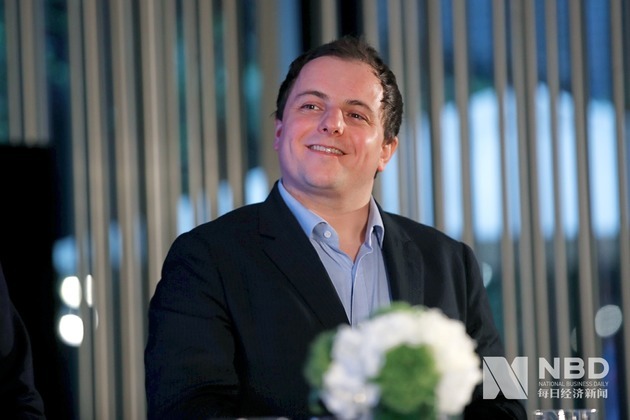 Eudes Fabre, CEO of North Asia, Lagardère Travel Retail [Photo/Zhang Jian (NBD)]
Nov. 5 (NBD) -- "New display forms of products and interesting space structure will help retail brands create new experience for consumers in travel retail spaces such as airports and railway stations," Eudes Fabre, CEO of North Asia, Lagardère Travel Retail, said at the Monocle Cities Series Conference convened on Monday in Chengdu, southwest China's Sichuan Province.
Over 150 attendees gathered in the meeting exploring ways to improve quality of life. Fabre and two other elites from the design and retail domain shared in a panel discussion their insights into the trend and potential of China's retail industry.
Experience, key factor to lure consumers
Fast-growing e-commerce is seen to change the lives of consumers in countries including China. Statistics shows that the online sales volume contributed more than 40 percent to the total sales of consumer goods in China in the January-July period this year.
What comes along with the rapid e-commerce development is the declining sales of brick-and-mortar stores. In such case, retail brands are actively groping for solutions to the challenges.
Yuichiro Hori, founder and CEO at hand-made furniture brand Stellar Works, pointed out as the competition in the retail industry is intensifying and consumers tend to shop online, fashion shops could focus more on story-telling to woo consumers. As long as customers know more about the story behind, they would feel more attached to the products. 
Hiroyuki Isobe, executive director with Japanese interior-design company Wonderwall and project director at architecture and design firm Directions, added that creating customized experience will be of significance for retail shops that struggle to gain sales, and retail stores should be able to communicate and interact with consumers.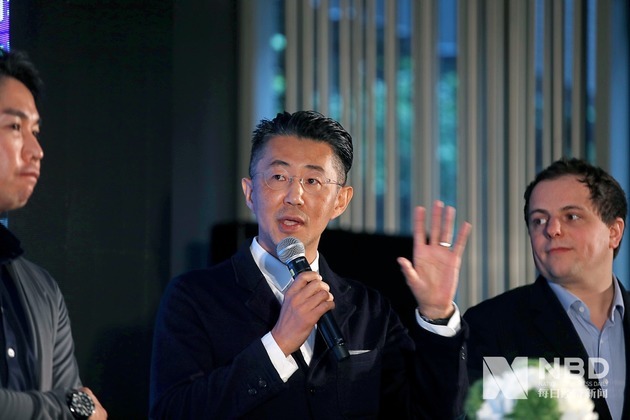 Yuichiro Hori (L), Hiroyuki Isobe (M), Eudes Fabre (R) [Photo/Zhang Jian (NBD)]
For travel retail sector, the transformation of the space structure will be one of the methods to help retail stores create quality consumer experience.
"What we want to build for brands is new display forms of products and interesting space structure," Fabre introduced, adding that the integration of dining and retail spaces is one way to whet sales since people who come to have meals might visit other retailers nearby.
"Selling retail products is actually selling experience. In the limited retail space like an airport we can blur, shift or reduce the bounds of different areas," said Fabre.
China's airport retail shows huge potential
The retail spaces in airports have changed over the last five to ten years.
Entering the Chinese market in 2005, Lagardère Travel Retail has witnessed the rapid growth of the country's travel retail in airports. A number of big airport terminals have been built, showing remarkable progress in terms of architectural and functional design, Fabre recalled.
The passenger volume of China's civilian airports reached 1.265 billion in 2018, with a year-on-year rise of 10.2 percent, according to the Civil Aviation Administration of China.
Fabre deemed airport retail in China has enormous potential. "Some areas of the airport, such as the food section, are not fully functional. We need to establish versatile spaces and create an environment where travelers can slow their pace and enjoy themselves, so that they will look forward to getting to the airport earlier next time," explained Fabre.
It is noted that in China, most airports mainly rely on aviation revenue to cover operating costs, and non-aviation revenue from retail and other businesses still need to be increased. How to boost non-aviation revenue with retail space structure changes remains a challenge for major Chinese airports to tackle with.
Email: lansuying@nbd.com.cn
Editor: Lan Suying