Oct. 25 (NBD) -- Christopher Lim, the Australian Consul-General in Chengdu, starts his day by keeping abreast of important national news. Hosting breakfast meetings with Australian business people, reading the latest diplomatic reports, holding coordination meetings, and having dinner with Sichuan investors are all in a day's work for the Consul-General. 
"With such a demanding job, having a healthy family life and sufficient personal time is crucial," Mr. Lim said to National Business Daily (NBD), speaking ahead of Monocle's Cities Series conference, an event where big names will gather to share views on how to improve people's quality of life. 
In Mr. Lim's opinion, maintaining a high quality of life means sustaining a balance between work commitments and leisure.
The conference, scheduled on November 4 in Chengdu, will welcome 150 high-profile figures and will be the first in a series where Monocle pairs up with cities and regions to explore key topics facing mayors, developers, investors and citizens.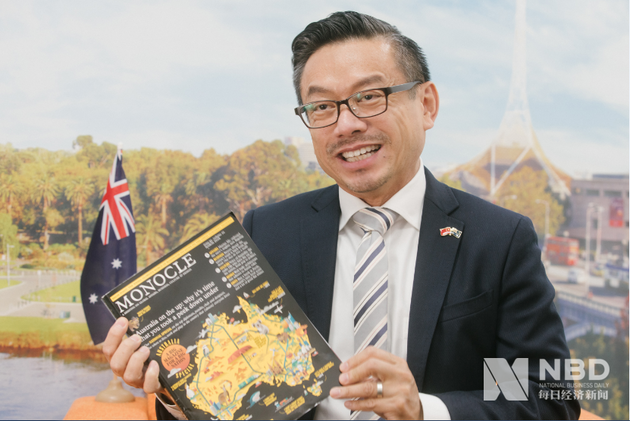 Christopher Lim, the Australian Consul-General in Chengdu [Photo/Zhang Jian (NBD)]
Chengdu: a natural fit for Monocle's inaugural Cities Series Conference
"It is a natural fit for Monocle to hold its inaugural Cities Series Conference in Chengdu," commented the Consul-General.
Having committed to advancing Australia's interests and helping improve people's quality of life – both in Australia and in southwest China – Mr. Lim will attend the Cities Series event as a guest speaker. 
"Monocle's focus on Chengdu highlights the city's increasing international recognition; Chengdu is an up-and-coming city and a fascinating place to visit, with good opportunities to do business and a comfortable place to live," remarked Mr. Lim in an interview with NBD. "By holding the summit in Chengdu, Chengdu's growing domestic and international role will be further recognized. The summit is a great opportunity to promote mutual understanding between Chengdu and the wider world."
Mr. Lim suggests Chengdu is not just a big city with business opportunities. It is also rich with cultural diversity.
"I want to highlight Australia and Chengdu's commitment to inclusiveness and diversity. Both have long histories with many waves of migration and these migrants have brought different cultures, languages, foods, and arts", noted Mr. Lim.
In his free time, Mr. Lim often explores historic precincts in Chengdu. One of his favorite areas is old Longwangmiao (Dragon King Temple) Street, where he lives.
"If you peel back the layers of Longwangmiao Street, you realize the connection with the Dragon King (longwang), the mythical disperser of rain and bringer of floods. There must have been floods in the past to warrant the need for locals to build a temple to appease the Dragon King. I find such history tantalizing and am very glad to see a complex of old buildings being preserved on the street," said Lim. "Walking through local neighborhoods, past beautiful traditional buildings, and reading into old street names, I try to listen to the stories they tell me."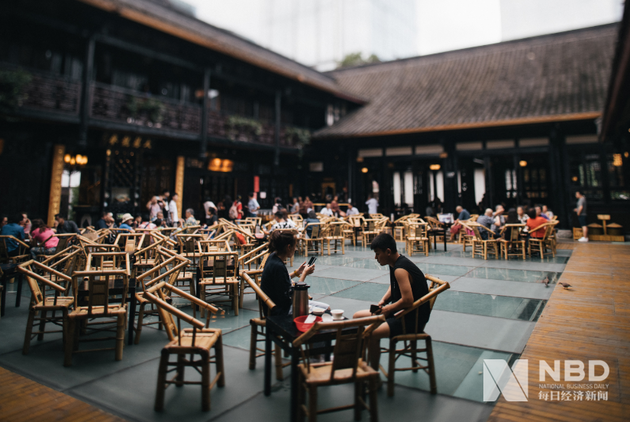 Photo/Zhang Jian (NBD)
A city with a laid-back lifestyle
"There is a saying '少不入川' (young people should not come to Sichuan where easy life wears down ambition). Actually, the pace of work in Chengdu is not slow, but life outside work is certainly more relaxed and comfortable." 
The Consul-General enjoys the laid-back culture of the city, which has much in common with the easygoing Australian way of life. On weekends, he particularly likes to spend time with friends or reading in tea houses, surrounding by greenery.
"Chengdu people 'live in the moment'. Australians also enjoy leisure and many prioritize a healthy lifestyle. We love coffee just as Chengdu people enjoy drinking tea," said Mr. Lim to NBD.
The Consul-General believes putting people at the heart of everything is a key principle for city planners seeking to build high-quality, livable, and engaging cities.
"People hold different definitions of what constitutes a high quality city. A pleasant environment should be the basic standard, encompassing clean air and water, easy access to healthcare and schooling, and convenient public transportation" said Mr. Lim.
Mr. Lim took the Jinjiang River as an example, noting the many footpaths have recently been built to allow people to enjoy the scenery.
"Beside the basics, cities that provide people with a high standard of living also display a high degree of openness. 
Cities which embrace and engage residents have a special feel. They encourage residents to make social contributions, enhance neighborhoods, and develop meaningful social connections," Mr. Lim added. According to the Consul-General, the best cities seem to call out: "you too can be part of this."
Email: gaohan@nbd.com.cn
Editor: Gao Han