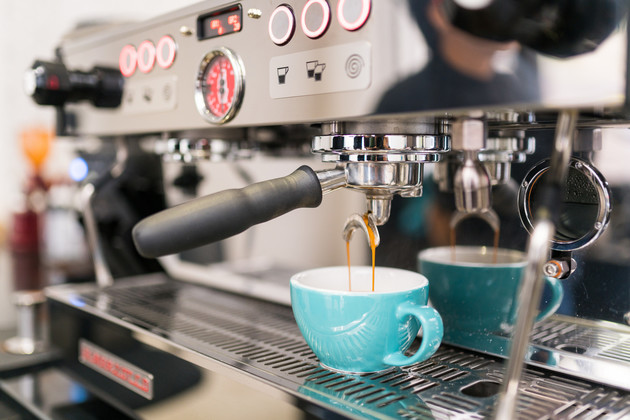 Photo/Shetuwang
Sept. 10 (NBD) -- Reports emerged on Monday saying Indian budget hotel booking platform OYO has ventured into the coffee area in China, with its first outlet under the Fenran Coffee brand located in the ancient imperial city Xi'an.
National Business Daily (NBD) noticed that OYO's move to enter the high-margin segment is not only taking place in China but also in its birthplace India. The hospitality platform has launched The French Press coffee chain in India, with a plan to open at least a dozen outlets soon across the country, according to local biggest media platform for startups Yourstory.
"Entering the coffee market, OYO has advantages in rent and customer traffic but the key to its success lies in three factors: coffee of good quality, high occupancy rate, and premium after-sales service," noted food industry expert Zhu Danpeng to NBD.
In China where the coffee market size is expected to reach 300 billion yuan (42 billion U.S. dollars) by 2020 at a 15-percent CAGR (Compound Annual Growth Rate), not only the budget hospitality startup but also Sinopec (China Petroleum & Chemical Corp) smell the opportunity.
On September 3, a batch of cafes under the name Yijie Coffee debuted in 9 gas stations operated by Sinopec in Suzhou, offering three series of coffee drinks named after gasoline types of 92-octane, 95-octane and 98-octane. More Yijie Coffee stores are said to soon land in Hangzhou.
"For Sinopec, its distinct advantage is the huge flow of drivers who have a strong buying power," said Zhu to NBD.
With regard to the entry of the new players into the coffee market, Zhu said to NBD that China's coffee industry has been booming since the western lifestyle such as drinking coffee daily has become a routine for many young urban people in the country.
For the new players, the industry veteran stressed the importance of building on brand value. Taking traditional coffee giant Starbucks for example, Zhu said profits for coffee can be divided into tangible and intangible. The average cost of a cup of coffee is 3 yuan but Starbucks can sell at dozens of yuan apiece, and this is all due to the coffee chain's brand premium, he explained to NBD.
Email: lansuying@nbd.com.cn
Editor: Yu Peiying