Aug. 30 (NBD) -- On Thursday (U.S. time), So-Young International Inc. (Nasdaq: SY) delivered a bright financial report for the second quarter of 2019, with its net income hiking by 230 percent to 29.3 million yuan (4.1 million U.S. dollars). However, its shares unexpectedly plunged into darkness by 33.49 percent during the trading session on the day, closing at 11.04 U.S. dollars per share, a record low since its listing.
"Many factors result in So-Young shares' sharp drop, including intensive competition and cost increase," noted senior analyst Liu Jiehao at iiMedia Research to National Business Daily (NBD). "The biggest risk it may face in the future lies in public relations due to lax content and qualification examination."
As of press time, the company's stock bounced back by 8.88 percent to 12.02 U.S. dollars.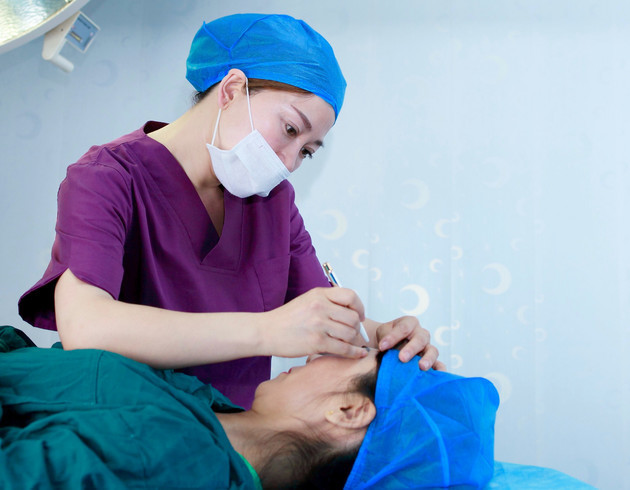 Photo/Shetuwang
Net income for H1 of 2019 exceeds that for 2018
Founded in 2013, So-Young, a Beijing-based online platform for medical aesthetic services, made its debut on Nasdaq on May 2, 2019, being the first in its segment to get listed.
It is noteworthy that the company's market capitalization has shrunk to 1.1 billion U.S. dollars from the 1.38 billion U.S. dollars based on its offering price of 13.8 U.S. dollars even though it reported improving profitability during these trading days.
In the second quarter, So-Young's total revenues ballooned to 285 million yuan, representing an 87.3 percent increase from the same period of 2018 and driving up the total for the first six months of this year by 84.7 percent to 491 million yuan.
For the first half of this year, the medical aesthetic service provider yielded net income of 75.2 million yuan, exceeding the 55.08 million yuan for the whole year of 2018.
NBD noticed that though So-Young's shares fall surprisingly, on Nasdaq's website, analysts gave So-Young stock a buy rating.
"The medical aesthetic industry is booming and promising, which is beneficial to So-Young as it's the top company in the industry," said Liu to NBD. "Analysts gave the buy rating based on its profitability and space for future growth. However, investors are currently eyeing on the company's risks. That's why there sees divergence."
Large user base required to guarantee revenue growth
According to the latest financial report, So-Young's revenues from information services, actually referring to revenues from advertising, amounted to 354.6 million yuan in the first half of 2019, representing an increase of 104.6 percent from 173.3 million yuan in the same period of 2018.
Revenues from reservation services was merely 38 percent of that from its "advertising" sector, being 136.5 million yuan.
"Currently So-Young has advantages in medical aesthetic services, institution resources, operating experience but these cannot form a moat," remarked Liu to NBD. "Looking at its revenue structure, it earns much money from advertising than reservation services. However, Meituan is superior to So-Young in capital, user stickiness and commercialization, which will put pressure on So-Young because advertising revenues require a sizeable number of users."
Meituan announced its partnerships with several medical asethetics treatment clinics in January this year and in the financial report for second quarter of 2019, the local life service platform for the first time disclosed its sales in the medical aesthetic category during the June 18 Marketing Festival.
NBD noticed that in the six-day gala, more than 4 million users contributed to Meituan approximately 670 million yuan online for medical aesthetics services, representing a rise of 300 percent from that achieved by the company in last year's Double Eleven Shopping Festival.
Email: lansuying@nbd.com.cn
Editor: Yu Peiying