Aug. 23 (NBD) – Costco Wholesale Corporation (NASDAQ: COST), the second largest retailer in the U.S. which operates a chain of membership-only warehouse supermarkets, will open its first brick-and-mortar store on the Chinese mainland on August 27 in Minhang District, Shanghai.
It is a good time to expand business in mainland China when Costco has been recognized by consumers who have the purchasing power to support the operation of the megastores, said Zhang Sihan, chief executive for the Asian region of Costco. "We have been preparing for the moment for a decade."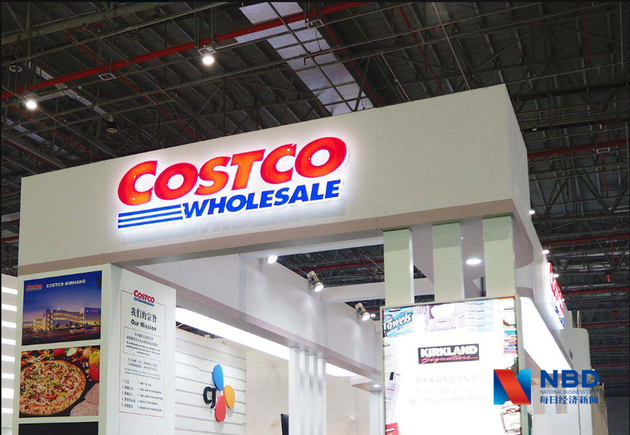 File photo/Zhang Xiaoqing (NBD)
Strong foray amid foreign retailers' retreat
National Business Daily (NBD) noticed that Chinese smartphone maker Xiaomi (01810.HK) and e-commerce giant Pinduoduo (NASDAQ:PDD) once targeted Costco as an example for their own operation.
Costco adopts a membership-only system, requiring consumers to pay premium of 299 yuan (42.4 U.S. dollars) before shopping. The warehouse retailer has been famous for affordable products.
As early as 2014, Costco settled in Tmall Global, Alibaba's online platform directly selling overseas products, and ranked among the top positions in terms of sales volume for months.
It's an important step toward mainland China, disclosed Zhang Sihan. "The online traffic revealed that most of the orders came from Shanghai, especially from Minhang District and Pudong District."
At the time when Costco is moving online towards offline and beefing up presence in China, a raft of foreign retailers are pulling out from the Chinese market in 2019, NBD noticed.
According to media reports, since the beginning of 2019, American retailer Walmart Inc. has shut down more than 15 outlets in China, which resulted from the consecutive decline in its net profit and profit margin.
This June, French retailer Carrefour S.A. sold a controlling 80-percent stake in its Chinese business to China's retailer giant Suning.com due to continuous loss from 2017 to 2018. Moreover, it was also reported that German retailer Metro AG is auctioning the shares with Chinese tech conglomerates Tencent, Alibaba and JD.com among the bidders.
Statistics showed among the 19 foreign retailers that entered China during the past two decades, 12 have already exited.
Booming e-commerce to be the largest rival
In an industry insider's view, the whole supermarket industry is battered by the onslaught of e-commerce, with foreign retailers being mostly impacted.
"E-commerce and omni-channel retail have changed the consuming behaviors and habits of Chinese consumers and brought mountainous pressures to brick-and-mortar stores, which consequently chose to partner with Internet companies to reinforce self-operation," commented James Yang, principal in the retail and consumer goods division at consulting firm Oliver Wyman.
Under such circumstances, Costco will face tremendous challenges such as supply chain construction, Yang added.
Apart from e-commerce companies, Costco will also be challenged by the rising local physical retailers in China, such as Yonghui Superstores and Suning.com.
According to Qi Xiaozhai, chairman of Shanghai Commerce Economy Association, Costco has an edge in price, but it now only serves consumers in a small area of Shanghai. Therefore expansion should be the next step for the retailer to stand out, and at least 5-10 new outlets should be opened, suggested Qi.
In addition, it remains uncertain whether the membership-only mechanism will be accepted by Chinese consumers. "Introducing the mature and successful experience in overseas market to China doesn't always work," remarked Qi.
Email: gaohan@nbd.com.cn
Editor: Wen Qiao