Aug. 22 (NBD)-- World's leading investment bank Goldman Sachs Group Inc (NYSE:GS) on Wednesday said that it is seeking China's regulatory approval to increase its stake in the securities joint venture, Goldman Sachs Gao Hua Securities Co, to 51 percent from current 33 percent now, according to media reports.
Based on the information disclosed on the website of the China Securities Regulatory Commission (CSRC), the Chinese securities watchdog regulator has received Goldman Sachs' application.
As China is further opening its financial sector, foreign investment banks such as UBS AG and Morgan Stanley have been looking to hold a controlling stake in joint-venture securities firms.
An analyst with Huatai Securities said to National Business Daily (NBD) that the larger presence of foreign brokerage firms in China would be beneficial for the long-term development of the country's securities industry.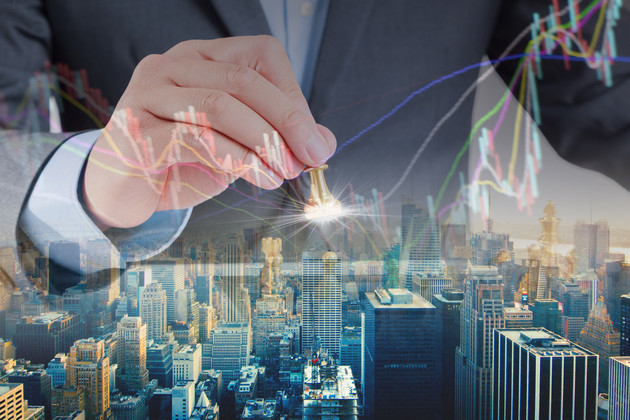 Photo/Shetuwang
Global brokers groping for controlling stake
Back to 2004, Goldman Sachs established the joint venture in partnership with a domestic securities firm Beijing Gao Hua Securities Company which holds a majority stake, 67 percent.
At the time, the investment bank underscored the strategic importance of the Chinese market. "With this ground breaking joint venture, we are entering into an exciting new chapter for Goldman Sachs in China," remarked Chairman and Chief Executive Officer of Goldman Sachs Henry M. Paulson Jr. in an announcement.
On April 28, 2018, the CSRC started to allow foreign companies to own up to 51 percent stake in their fund management subsidiaries in China, removing the previous cap of 49 percent.
Five days later, UBS AG became the first global investment bank to submit an application to acquire a majority stake in its Chinese securities joint venture and in November 2018, the CSRC gave approval for UBS AG to boost its shareholding in the joint venture from 24.99 percent to 51 percent.
In March this year, the Chinese regulator granted JPMorgan and Nomura respectively the approval to set up majority-owned brokerage joint ventures in the country. NBD also noticed that these two leading brokerages are staffing up for their new joint ventures recently and Nomura's first joint venture brokerage is scheduled to open by year-end.
Following these global rivals, both Morgan Stanley and Credit Suisse are taking actions. The former is waiting for its stake purchase to be approved and the latter is required to supplement and correct application materials by the CSRC.
Unlikely to change industry landscape
"The entry of foreign brokers in the Chinese financial market is likely to pose competition, to some extent, to domestic peers in certain niche sector, which constitutes the Catfish Effect. That will be beneficial to China's securities industry in a long run," commented the above-mentioned analyst with Huatai Securities in an interview with NBD.
But the analyst deemed that foreign investment banks' participation will hardly shake up the current landscape of the domestic securities domain, judging from the current performance of the joint venture securities companies.
Taking Goldman Sachs' joint venture as an example, NBD noticed that in the annual financial report for 2018, the joint venture's net profit increased 4 percent year on year to 68.7 million yuan (9.7 million U.S. dollars). But in striking comparison, CITIC Securities, ranking top on the net profit list of brokers in China last year, grossed 8.5 billion yuan in net profit, around 124 times that of the Goldman Sachs's joint venture.
"Domestic brokerage firms have more diversified revenue streams than their foreign rivals. The latter are superior in cross-border transactions, merger and acquisition, and wealth management but less participate in business requiring local customers and resources like securities underwriting," analyzed Zhang Yidong at Industrial Securities.
Email: gaohan@nbd.com.cn
Editor: Yu Peiying