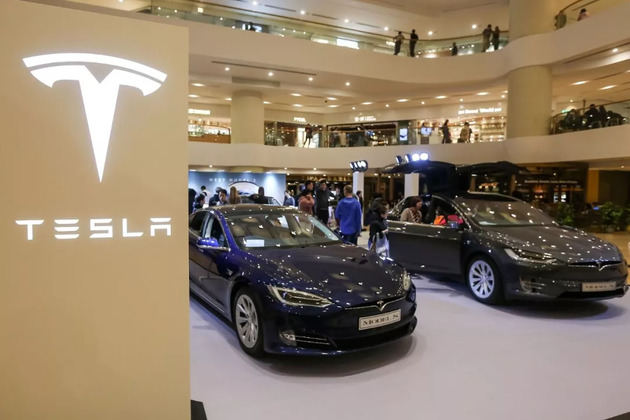 Photo/VCG
July 18 (NBD) -- U.S. electric car startup Tesla on Tuesday again slashed prices of some models in the Chinese market.
An insider with Tesla China said to National Business Daily (NBD) that all models except the high-spec variants of the Model S and Model X have seen a price cut. For example, the standard-range variant of the hot-selling imported Model 3 now starts at 355,900 yuan (51,759 U.S. dollars), a drop of around 20,000 yuan from the original price level.
The price reduction, a result of the declining supply chain cost and lowered tariff on imported cars, is aimed at lowering the ownership threshold, according to Wang Hao, managing director of Tesla China.
NBD noticed the China-made Model 3, available for pre-orders since May 31, was not included in the price cuts. In response, Wang said that the price of the localized model was carefully calculated and many components of the vehicle now have to be imported.
Currently, Tesla is ramping up efforts to get its Shanghai factory ready for production. According to the development plan, the new plant will begin trial production in September this year.
In early July, the electric car maker held a job fair in Shanghai to hire for 28 positions, with around 500 job hunters participating in the interviews. Trainings for those qualified will commence on July 29.
However, while hiring new employees, Tesla is eliminating positions to save costs. "Many employees had been dismissed, and more layoffs are expected," the above-mentioned source said to NBD. "The layoff was due to the carmaker's financial difficulties."
Data shows Tesla reported roughly 4.5 billion U.S. dollars in revenue in the first quarter of this year, down 37.16 percent from the previous quarter. Net loss for the three-month period reached 702 million U.S. dollars.
Email: lansuying@nbd.com.cn
Editor: Lan Suying